APC Publishes Full List Of Governorship Aspirants In 26 States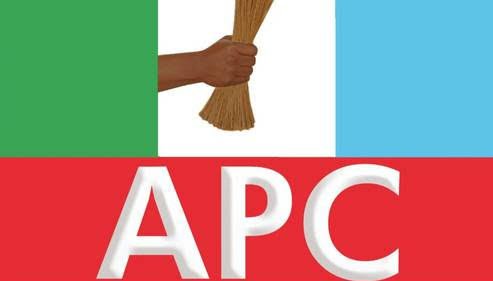 The All Progressives Congress (APC) has published the list of of governorship aspirants that have been successfully cleared to contest for primaries in 26 states.
Yekini Nabena, the National Press Secretary of the party made the list available in a press statement on Thursday Night.
According to his, the National Working Committee (NWC) of the party has endorsed the list.
Names of those cleared in other states are expected to be released in the coming days.
Names of the aspirants below:
SOUTH SOUTH
Akwa Ibom State
| | | |
| --- | --- | --- |
| S/N | NAME | DECISION |
| 1. | H.E. Obong Nsima Ekere | Cleared |
| 2. | Sen. John Akpan Udoedeghe, Phd | Cleared |
| 3. | Dan Abia, Esq. | Cleared |
| 4. | Dr. Edet Okon Efretui | Cleared |
Delta State
| | | |
| --- | --- | --- |
| S/N | NAME | DECISION |
| 1. | Prof. Pat Utomi | Cleared |
| 2. | Dr. (Hon). Cairo Ojugbo | Cleared |
| 3. | Rt. (Hon.) Victor Ochei, Esq. | Cleared |
| 4. | Chief Great Ovdje Ogboru | Cleared |
| 5. | Chief Osiobe Eric Okotie | Not Cleared |
Cross River State
| | | |
| --- | --- | --- |
| S/N | NAME | DECISION |
| 1. | Pastor Usani Uguru Usani | Cleared |
| 2. | Sen. John Owan Enoh | Cleared |
| 3. | High Chief Edem Duke | Cleared |
| 4. | John Upan Odey | Cleared |
| 5. | Prof. Nyong Eyo | Cleared |
Rivers State
| | | |
| --- | --- | --- |
| S/N | NAME | DECISION |
| 1. | Tonye Cole | Cleared |
| 2. | Sen. Magnus Ngei Abe | Cleared |
| 3. | Dumo Lulu Briggs | Cleared |
| 4. | Dr. Dawari George | Cleared |
SOUTH EAST
Abia State
| | | |
| --- | --- | --- |
| S/N | NAME | DECISION |
| 1. | Dr. Uche Ogah, OON | Cleared |
| 2. | High Chief Ikechi Emenike | Cleared |
| 3. | H.E. Comrade Chris Akomas | Cleared |
| 4. | Rt. Hon. Martins Azubuike, Esq. | Cleared |
| 5. | Barr. Friday Nwosu, Esq. | Cleared |
| 6. | Prince Amb. Okey Emuchay | Cleared |
| 7. | Prince Paul Ikonne | Cleared |
Ebonyi State
| | | |
| --- | --- | --- |
| S/N | NAME | DECISION |
| 1. | Sen. Sunny Ogbuoji | Cleared |
| 2. | Arc. Dr. Edward Nkweagu | Cleared |
| 3. | Sen. Emmanuel Agboti | Cleared |
| 4. | Obasi Ogbonnaya Obasi | Cleared |
| 5. | Hon. Kelechi Chima | Cleared |
| 6. | Engr. Paul Okorie | Cleared |
| 7. | Comrade Christain | Cleared |
| 8. | Chief Austine Igwe Edeze | Cleared |
| 9. | Prof. Benard Odoh | Cleared |
Enugu State
| | | |
| --- | --- | --- |
| S/N | NAME | DECISION |
| 1. | Sen. Ayogu Eze | Cleared |
| 2. | Barr. Ifeanyi Nwaoga, Esq. | Cleared |
| 3. | Akubue Augustine | Cleared |
| 4. | Ben Eche | Cleared |
| 5. | Barr. George Ogara, Esq. | Cleared |
| 6. | Barr. Ejikeme Ugwu, Esq | Not Cleared |
Imo State
| | | |
| --- | --- | --- |
| S/N | NAME | DECISION |
| 1. | Sen. Hope Uzodinma | Cleared |
| 2. | Hon. Uche Nwosu | Cleared |
| 3. | H.E. Prince Eze Madumere | Cleared |
| 4. | Sir Jude Ejiogu | Cleared |
| 5. | Barr. Chima Anozie | Cleared |
| 6. | Dr. Chris Emenike Nlemoha | Cleared |
| 7. | Sir Eche George Ezenna | Cleared |
| 8. | Chukwudi Celestine Ololo | Cleared |
| 9. | Air Commodore Peter Gbujie | Cleared |
SOUTH WEST
Lagos State
| | | |
| --- | --- | --- |
| S/N | NAME | DECISION |
| 1. | H.E. Akinwunmi Ambode | Cleared |
| 2. | Dr. Kadir Obafemi Hamzat | Cleared |
| 3. | Jide Sanya-Olu | Cleared |
Oyo State
| | | |
| --- | --- | --- |
| S/N | NAME | DECISION |
| 1. | Niyi Akintola, SAN | Cleared |
| 2. | H.E. Christopher Alao Akala | Cleared |
| 3. | Joseph Olasunkanmi Tegbe | Cleared |
| 4. | Dr. Olusola Ayandele, PhD | Cleared |
| 5. | Dr. Owolabi Babalola | Cleared |
| 6. | Dr. Azeez Popoola Adeduntun | Cleared |
| 7. | Adebayo Adekola Adelabu | Cleared |
| 8. | Hon. Barr. Adebayo Shittu, Esq | Not Cleared (No NYSC Certificate) |
Ogun State
| | | |
| --- | --- | --- |
| S/N | NAME | DECISION |
| 1. | Jimi Lawal | Cleared |
| 2. | Dapo Abiodun | Cleared |
| 3. | Hon. Bimbo Abiodun | Cleared |
| 4. | H.E. Sen. Adegbenga Kaka | Cleared |
| 5. | Hon. Kunle Akinlade | Cleared |
| 6. | Abayomi Semako Koroto Hunye | Cleared |
NORTH WEST
Jigawa State
| | | |
| --- | --- | --- |
| S/N | NAME | DECISION |
| 1. | H.E. Alh. Abubakar Badaru | Cleared |
| 2. | Alh. Hashim Ubale | Cleared |
Katsina State
| | | |
| --- | --- | --- |
| S/N | NAME | DECISION |
| 1. | H.E. Rt.Hon. Aminu Masari | Cleared |
| 2. | Abubakar Ismaila Isa | Cleared |
| 3. | Garba Sani Dankani | Cleared |
Kebbi State
| | | |
| --- | --- | --- |
| S/N | NAME | DECISION |
| 1. | H.E. Alh. Atiku Bagudu | Cleared |
| 2. | Ibrahim Mohammed Mera, OON | Not Cleared |
Sokoto State
| | | |
| --- | --- | --- |
| S/N | NAME | DECISION |
| 1. | Abbakar Abdullahi Gumbi | Cleared |
| 2. | Hon. Farouk Malami Yabo | Cleared |
| 3. | Ahmed Aliyu | Cleared |
| 4. | Sen. Abubakar Umar Gada | Cleared |
Zamfara State
| | | |
| --- | --- | --- |
| S/N | NAME | DECISION |
| 1. | Dauda Lawal | Cleared |
| 2. | Mukhtar Idris Shehu | Cleared |
| 3. | Brig. Gen. Mansur Ali | Cleared |
| 4. | H.E. Hon. Ustaz Ibrahim Mohammed Wakala | Cleared |
| 5. | Sen. Kabiru Marafa | Cleared |
| 6. | H.E. Mahmuda Aliyu Shinkafi | Cleared |
| 7. | Hon. Aminu Sani Jaji | Cleared |
| 8. | Engr. Abubakar Magaji | Cleared |
| 9. | Mohammed Sagir Hamidu | Cleared |
NORTH CENTRAL
Benue State
| | | |
| --- | --- | --- |
| S/N | NAME | DECISION |
| 1. | Dr. Hon. Emmanuel Jime | Cleared |
| 2. | Titus T. Zam | Cleared |
| 3. | Akange Audu | Cleared |
| 4. | Arc. Aema Achado | Cleared |
| 5. | Benjamin Tilley Adanyi | Cleared |
| 6. | Micheal Iordye, mni | Cleared |
Nasarawa State
| | | |
| --- | --- | --- |
| S/N | NAME | DECISION |
| 1. | Sule Audu | Cleared |
| 2. | H.E. Silas Agara | Cleared |
| 3. | Hon Aliyu Wadada | Cleared |
| 4. | Zakari Idde | Cleared |
| 5. | Hassan M. Liman, SAN | Cleared |
| 6. | Mohammed Musa Maikaya | Cleared |
| 7. | Arc. Shehu Tukur | Cleared |
| 8. | Dauda Shuaibu Kigbu | Cleared |
| 9. | Dr. James Angbazo | Cleared |
| 10. | Hon. Jafar Mohammed Ibrahim |  Cleared |
| 11. | Danladi Envulu-Anza Halilu | Not Cleared |
Niger State
| | | |
| --- | --- | --- |
| S/N | NAME | DECISION |
| 1. | H.E. Alh. Sani Bello | Cleared |
| 2. | Abubakar Mamma Jiya Maaji | Not Cleared |
Plateau State
| | | |
| --- | --- | --- |
| S/N | NAME | DECISION |
| 1. | H.E. Rt. Hon. Simon Lalong, Esq. | Cleared |
NORTH EAST
Adamawa State
| | | |
| --- | --- | --- |
| S/N | NAME | DECISION |
| 1. | H.E. Sen. Mohammed Jibrilla | Cleared |
| 2. | Nuhu Ribadu | Cleared |
| 3. | Mahmood Halilu Ahmed | Cleared |
Bauchi State
| | | |
| --- | --- | --- |
| S/N | NAME | DECISION |
| 1. | H.E. Mohammed Abdullahi Abubakar | Cleared |
| 2. | Dr. Ali Pate | Cleared |
| 3. | Captain Bala Jibrin | Cleared |
| 4. | Dr. Yakubu Lame | Cleared |
Borno State
| | | |
| --- | --- | --- |
| S/N | NAME | DECISION |
| 1. | Kashim Imam | Cleared |
| 2. | Prof. Babagana Umaru | Cleared |
| 3. | Gambo Lawan | Cleared |
| 4. | Mustapha Baba Shehu | Cleared |
| 5. | Hon. Umaru Kumalia | Cleared |
| 6. | Muhammad Aba Lima | Cleared |
| 7.. | Barr. Kaka Shehu Lawan, Esq. | Cleared |
| 8. | H.E. Adamu Dibal | Cleared |
| 9. | Mustapha Fannarambe | Cleared |
| 10. | Mohammed Jafaru | Cleared |
| 11. | Sen. Baba Kaka Bashir Garba | Cleared |
| 12. | QS Mohammed Makinta | Cleared |
| 13. | Hon. Babagana Tijjani | Cleared |
| 14. | Adamu Alhaji Lawan | Cleared |
| 15. | Mai Sherrif | Cleared |
| 16. | Hon. Abba Jato | Cleared |
| 17. | Attom Magira Tom | Cleared |
| 18. | Umar Alkali | Cleared |
| 19. | H.E. Baba Ahmed Jidda | Cleared |
| 20. | Idris Mamman Gatumbwa | Cleared |
| 21. | Sen. Abubakar Kyari | Cleared |
Gombe State
| | | |
| --- | --- | --- |
| S/N | NAME | DECISION |
| 1. | Mohammed Jibrin Barde | Cleared |
| 2. | Hon. Ibrahim Dasuki Jalo | Cleared |
| 3. | Mohammadu Inuwa Yahaya | Cleared |
| 4. | Kamisu Ahmed Mailan | Cleared |
| 5. | Umaru Kwairanga | Cleared |
| 6. | Abubakar Muazu Hassan | Cleared |
| 7. | Umar Farouk Musa | Cleared |
| 8. | Sen. Idris Audu Umar | Cleared |
| 9. | Aliyu Haidar Abubakar | Cleared |
Taraba State
| | | |
| --- | --- | --- |
| S/N | NAME | DECISION |
| 1. | H.E. Sani Abubakar Danladi | Cleared |
| 2. | Sen. Joel Danlami Ikenya | Cleared |
| 3. | Garba Umar-UTC | Cleared |
| 4. | Prof. Mohammed Sanni Yahaya | Cleared |
| 5. | Comrade Bobboi Bala Kaigama | Cleared |
| 6.. | Aliyu Omar, MON | Cleared |
| 7. | Chief Ezekiel Afunkuyo | Cleared |
| 8. | Chief David Sabo Kente | Cleared |
| 9. | Mohammed Tumba Ibrahim | Cleared |
| 10. | Barr. Kabiru Umaru, Esq. | Cleared |
| 11. | Aliyu Omar, MON | Cleared |
| 12. | Sen. Hajia Aisha Alhassan | Not Cleared |
Yobe
| | | |
| --- | --- | --- |
| S/N | NAME | DECISION |
| 1. | Hon. Mai Mala Buni | Cleared |
| 2. | Umar Ali Kromchi | Cleared |
| 3. | Hon. Sidi Yakubu | Cleared |
| 4. | Ali Kolomi | Cleared |
| 5. | Ibrahim Mohammed Bomai | Withdraw |