APC Spokesman, Yekini Nabena, a Low-Standard for Ruling Party – PDP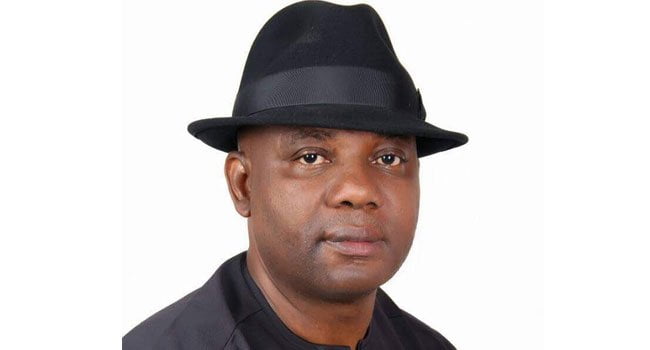 Spokesman of the People's Democratic Party (PDP) in Kwara State, Tunde Ashaolu, has described Yekini Nabena, the National Publicity Secretary of the ruling All Progressives Congress (APC), as a depreciation of the standards that should be associated with a ruling party.
In a statement in Ilorin, Ashaolu stated that Nabena represents a new low for the APC, highlighting the fact that the spokesman does not have the necessary educational or political qualifications to hold such a position and that "this is why he continues to embarrass his party."
"People who know Nabena know that he does not have the necessary pedigree, experience or qualifications to hold such a crucial position. What are his professional and political antecedents? Who knew him before he became the Acting Publicity Secretary?
"This man continues to embarrass the APC and himself through his juvenile press statements and tweets. I mean, for those of us who have been at this level, even at the state level, we know that it takes a certain degree of level and clear headedness to perform effectively as a Party Spokesman.
"When compared with people who have held these position as spokespersons of political parties in Nigeria like Chief Bola Ige who was Publicity secretary of Action Group in the First Republic, Chief MCK Ajuluchukwu who served in that capacity for the UPN in the Second Republic, Prof. David Iornem and Dr. Doyin Okupe who played the roles in the SDP and NRC in the aborted Third Republic, Mallam Bolaji Abdullahi who is the immediate past Publicity secretary of APC and his opposite in the PDP, Mr. Kola Ologbondiyan, to mention a few, where will this Nabena fit in? He is definitely a misfit.
"That position is meant for achievers who have done well in their respective professions, not for an upstart like Yekinni Nabena. However, with the low level that the APC has descended to, we are not surprised that such an incompetent man with no known professional background, who claim to author indecent press statements, dripping with falsehood, is the spokesperson of the ruling party in Nigeria.
"Nabena is an example of why candidates should always have deputies that are qualified, capable and good enough to replace them. When APC fielded this misfit as Deputy Publicity Secretary to assist Mallam Bolaji Abdullahi, a Chevening scholar and former minister, they did not envisage that a situation may arise where Nabena will become substantive spokesperson. Look at the pitiable face of the APC public communication now. This Nabena is definitely a poster boy of his drowning party. What a shame!", Ashaolu stated.
The PDP State Publicity Secretary further called on Nabena to stop being a Masquerade and accept the challenge to debate with one of the Senate President's aides on live television.
"Saraki's aides have challenged him. He should stop being a masquerade and come out of hiding. Let him accept the challenge and tell the Nigerian people how he and his party have failed all Nigerians. He cannot continue to hide behind Press Statements which are authored from Lagos for him. He should come out and give a face and verbal expressions to these statements in public," Ashaolu stated.
Source: Naija News