2019: Why Nigerians Would Massively Vote For Buhari – Femi Adesina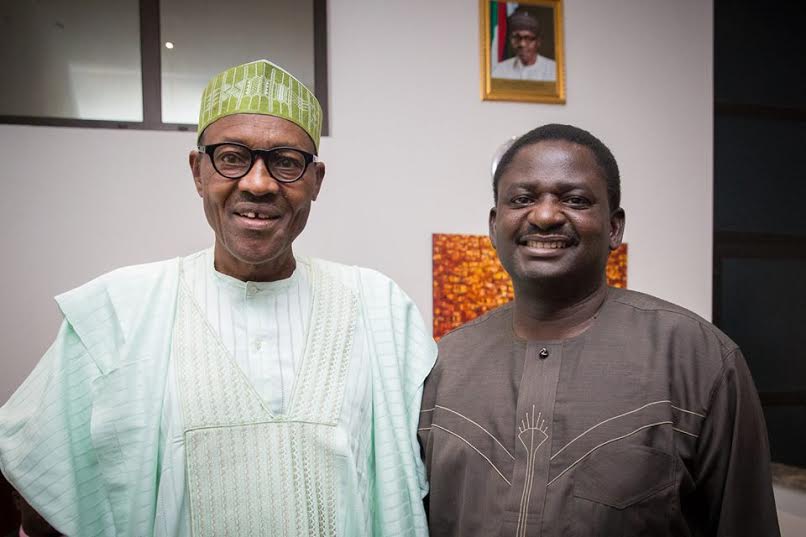 Femi Adesina Says Many Would Be Shocked By Buhari's Popularity
Mr. Femi Adesina, Special Adviser on Media and Publicity to President Muhammadu Buhari, has submitted that Nigerians will emphatically vote to return Buhari to office in 2019 for many but different reasons.
The presidential spokesman gave this submission during his visit to the corporate headquarters of PMParrot in Ibadan on Monday, Naija News reports.
Adesina said "Many of those making unverifiable statements against Mr President are the minority few who do not like the anti-graft battle the President is waging. They are few but they are loud.
"But the greatest shock of their lives is waiting for them in 2019 because Nigerians will vote massively for Buhari. Those who will vote will have their reasons.
"Those who will vote him because of the rail-lines he is building around Nigeria will vote him, those who will vote him because he is successfully prosecuting the anti-graft war will vote him, those who will vote for him because he is fair as an administrator will vote for him. For example, his gesture towards late Chief Moshood Kashimawo Olawale Abiola's struggle for recognition. We can go on and on."
Source: Naija News