Presidency Confident Buhari Will Win In 2019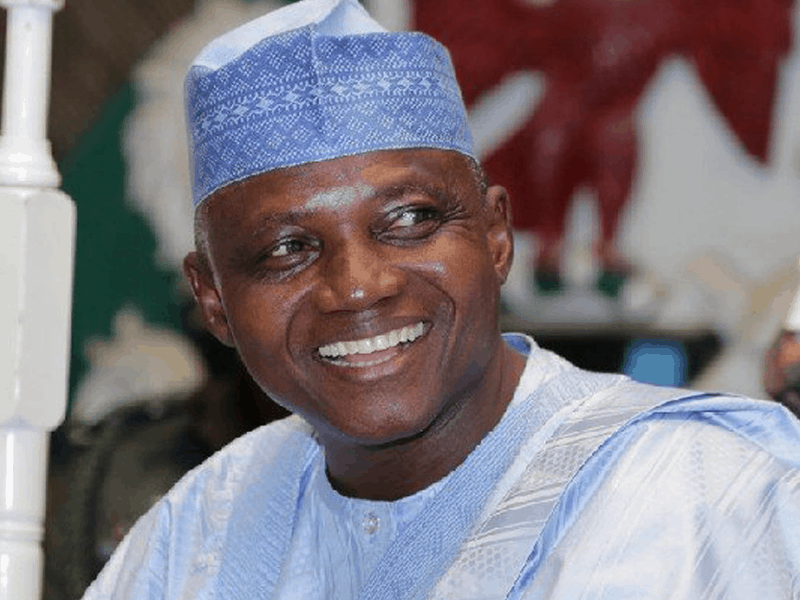 Garba Shehu Advises PDP To Stop Conducting Its Activities Like Militant Organisation
Ahead of the 2019 general election, the Presidency on Monday, stated that the victories recorded by the All Progressives Congress in bye-elections which took place in some states over the weekend has shown that President Muhammadu Buhari would win the presidential election.
Garba Shehu, the Senior Special Assistant to the President on Media and Publicity, revealed this during an interview with State House correspondents at the Presidential Villa, Abuja.
Recall that Naija News had reported that the Independent National Electoral Commission had declared APC the winner of the election held in Katsina, Bauchi and Kogi States on Saturday.
Shehu said the victories are coming shortly after the party won the governorship election in Ekiti State governorship election.
He said with the victories, Nigerians had shown that they were tired of the style of the opposition Peoples Democratic Party.
He also described the victories as indications that Nigerians were tired of the drama and games he claimed were being played in the National Assembly.
Shehu urged the National Assembly to support the President in his task to deliver his campaign to Nigerians.
He said, "These decisive victories are indications that clearly Nigerians have spoken that President Buhari maintains his momentum; that these victories place Buhari/Osinbajo Presidency in very good stead for next year's election.
"It is a statement of the fact that the APC will go into the elections next year with every confidence that the elections will be won and that Nigerians by this statement, will also say that they no longer have time for politics of insult and diversion, mudslinging and 'monkey dey work, baboon dey chop' politics of the PDP.
"Equally of importance is that these election victories are clear messages to the National Assembly that all that Nigerians are interested in is that the business of government should go on.
"Nigerians are saying that they are not interested in the drama; they are not interested in the grammar, the subterfuge and all of the games that are being played in the National Assembly.
"I think it is appropriate this time to appeal to the National Assembly to be on the same page with the President Muhammadu Buhari administration so that we can deliver on all of these things.
"There are urgent matters that need to be attended to, including matters of the shortfall in money supply for the execution of the budget."
He advised the opposition party, PDP to stop conducting its affairs like a militant organisation.
He said the party's leaders knew the right thing to do if they were not satisfied with the results of elections.