Buhari Will Be President Till He Dies – Bauchi Lawmaker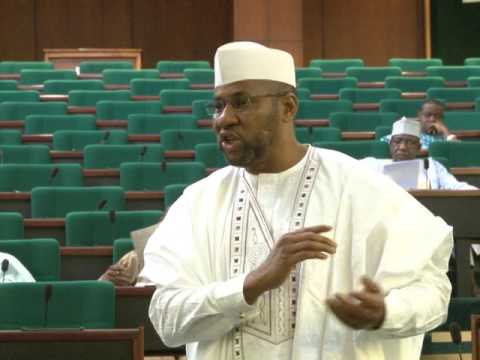 Winner Of Bauchi South Bye Elections, Says He will Ensure Buhari's Re-election And Stay In Office For The Rest Of His life.
Freshly declared representative of the Bauchi south senatorial district who is a candidate of the All Progressives Congress (APC),  Lawal Gumau, has said he will work to make President Muhammadu Buhari, Nigeria's President for life.
Naija News yesterday had reported that the Independent National Electoral Commission had declared him winner of the bye-election in the state after he had won 119,489 votes defeating eight other contestants.
While speaking at the close of his campaign on Thursday, he said his mandate would be to protect the interest of Buhari at the senate.
Gumau said he would work towards amending country's constitution to allow Buhari be president for life.
In his words,
"I, Lawal-Yahaya Gumau, want you to know that the mandate that will be given to me on Saturday is to go and protect Buhari's interest in the senate,"
This is the only mandate that I will be going to the senate with, having fulfilled every other mandate to the best of my ability while in the house of representatives for eight years.
"By God's grace, we will amend Nigeria's constitution to allow Buhari to be president for the remaining years of his life. He will only cease to be president when God takes his life.
"Obasanjo tried all his best for the constitution to be amended to allow him go for a third term, but God didn't approve of it because of its lack of sincerity. What is now needed in Nigeria is to protect Buhari's interest and that is what we will do."
If sworn in on Tuesday, Gumau will have at least eight months to convince his colleagues to amend the constitution and make Buhari president for life.
Source: Naija News