Former Emir Sanusi Lamido Wins In Court Against Kano State Govt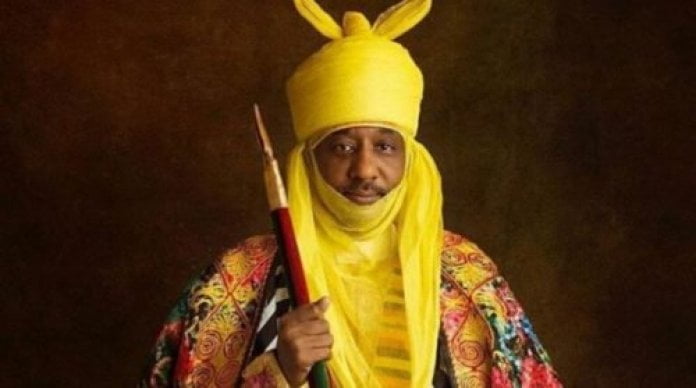 The Kano State government has been ordered to apologize to the former Emir of Kano, Sanusi Lamido Sanusi for banishing him to Awe, Nasarawa State after his dethronement on March 9, 2020.
The directive was handed down on Tuesday, 30th November 2021 by Justice Anwuli Chikere of the Federal High Court in Abuja while delivering judgement on a case before her bordering on Sanusi's dethronement and subsequent banishment from Kano State by Governor Abdullahi Ganduje.
Justice Chikere held that the action of the Kano State government was not only unlawful, but also a violation of the human rights of Sanusi as contained in Section 34 of Nigeria's constitution.
She submitted that it was wrong of security operatives acting on the directive of the Kano State government to have forcefully moved the former traditional ruler out of Kano.
The Judge, therefore, directed the Kano State government, the Inspector General of Police (IGP), and the State Security Services (SSS) to apologize to Sanusi in two national dailies while also awarding N10miliion as cost against them.
Justice Chikere said: "Fundamental rights law is weighty, inalienable and cannot be wished away as done by the respondents in the instant case.
"There is no provision in Nigeria's supreme law (Constitution) that, where a person is dethroned, he should be banished to another place without his consent.
"Every Nigerian citizen must be treated with dignity, except where such a citizen commits a capital offence."
Meanwhile, the congresses of Governor Abdullahi Ganduje's faction of the All Progressives Congress in Kano State has been nullified by an Abuja High Court.
The presiding judge, Justice Hamza Muazu, in his ruling on Tuesday upheld the congresses conducted by Senator Ibrahim Shekarau-led faction of the party.
The ruling party in the state is currently in crisis due to the battle between the state Governor and Shekarau to control APC in the state.
Justice Muazu stated that the congress which returned 17,908 members was valid.
He also restrained Ganduje's faction from appointing a new executive.
Download NAIJA NEWS app: