Court Recongises Shekarau's APC Faction Against Ganduje's Group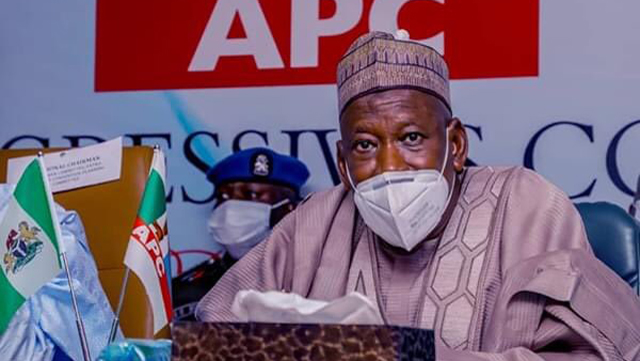 The congresses of Governor Abdullahi Ganduje's faction of the All Progressives Congress in Kano State has been nullified by an Abuja High Court.
The presiding judge, Justice Hamza Muazu, in his ruling on Tuesday upheld the congresses conducted by Senator Ibrahim Shekarau-led faction of the party.
The ruling party in the state is currently in crisis due to the battle between the state Governor and Shekarau to control APC in the state.
Justice Muazu stated that the congress which returned 17,908 members was valid.
He also restrained Ganduje's faction from appointing a new executive.
Governor Ganduje's faction had elected Abdullahi Abbas as its chairman, while Shekarau's faction elected Haruna Ahmadu Danzago in the parallel congress which held on October 16.
The National Appeal Committee set up by the ruling party had recognised the emerging chairman from the faction of Ganduje as the authentic chairman of the party in the state.
Dazango while rejecting the position of the committee headed by Dr Tony Macfoy, had said, "The APC national headquarters is yet to recognise anybody, but will do so on the day they will give out certificates to genuine elected APC leaders.
"I did not contest the election alone; three other aspirants contested along with me, unlike their own where only Abbas contested and returned unopposed. No problem; when we reach the bridge, Allah will show us the way to cross it."