Sex For Grades: See List Of Lectures Who Have Been Caught Sexually Harrasing Female Students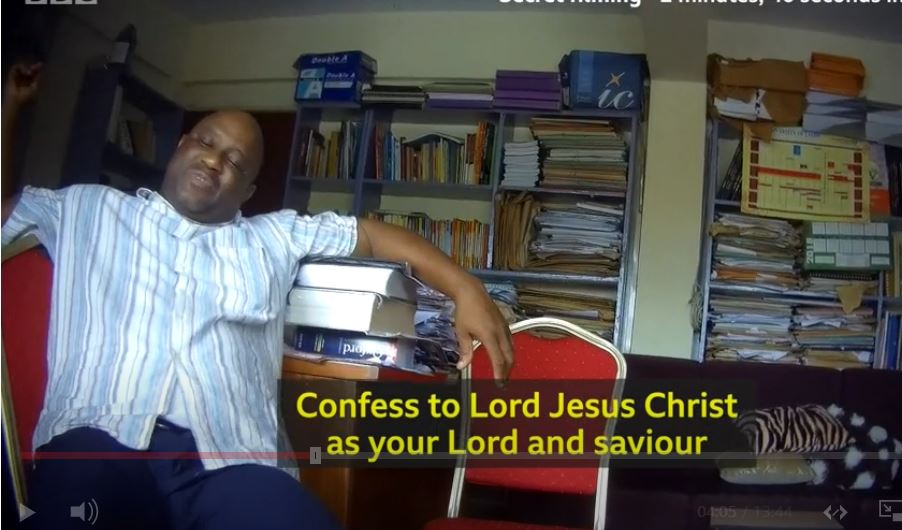 In recent times the public outcry against sexual harassment, extortion and compulsion seems to have reached a new height.
whether it is rape, incest, prostitution, sexual manipulation in the office and most common these days sex for grades.
Yesterday, the media world went haywire when the BBC Africa Eye released the video of a new documentary' sex-for-grades , in which a lecturer, allegedly from the University of Lagos, Boniface Igbeneghu was exposed for trying to defile Kiki Mordi, an investigative journalist with BBC African Eye, who disguised as a 17-year-old admission seeker, so as to grant her good grades.
Naija News recalls that this isn't the first time such would be happening. There have been cases prior to these most recent ones and there probably will be more cases after.
The story is the same in virtually all citadels of learning – Universities, Polytechnics or Colleges of Education, as a result, so many female students have become sexual harassment victims
It should be noted that in May 2016, the Senate considered a bill that would slam a five-year jail term on lecturers who exploit students sexually
Here, we are done a list of lecturers who have been caught in the act. some have been made to fails disciplinary actions, while we still wait on concerned groups to take actions on the recent alleged cases.
Prof. Richard Akindele (Obafemi Awolowo University)
He was a senior lecturer in the department of Accounting at the Obafemi Awolowo University (OAU) Professor Richard Akindele. Nemesis caught up with him when a recorded audio conversation between him and Monica Osetoba Osagie, a postgraduate student in Business Administration, went viral on social media.
He had demanded sex from Monica five times as the only condition he would upgrade her score from 33% to any percentage she wants.
Dr Olabode Ajoniyi (Osun State University)
He was a senior lecturer at the Osun state university, Department of Languages and Linguistics.
He was also caught on video having sex in a hotel room with one of his female students identified as Mercy Ikwue.
The case is still under investigations
Dr Boniface Igbenuhue (University of Lagos)
Dr Boniface Igbenuhue, a lecturer of the Faculty of Arts in UNILAG, who doubles as the present sub-dean of the faculty and is also pastoring a branch of Four Square Church, was heard in one of the discreetly recorded videos telling an undercover reporter who had disguised as a 17-year-old admission seeker to switch off the light so he could kiss her.
Dr Olaleye Aduwo ( Ekiti Stae University) (EKSU)
Dr. Olaleye Aduwo, was also alleged to have been involved in sex-for-grades scandal after a 29-second video that went viral
He was accused of attempting to have sex with one of his students for mark.
During the process, the lecturer was tortured and harassed by people who had been hinted by the lady.
Dr. Sunkanmi Odubunmi (Lagos State University)
Dr. Sunkanmi Odubunmi, an Associate Professor in the Department of Economics,  was allegedly caught sexually assaulting an unidentified female undergraduate of his department.
However, after a detailed inquiry by the school disciplinary committee, the affected staff involved in the scandal namely Dr Sunkanmi Odubunmi, Associate Professor, Department of Economics, Dr Ajani Ogunwande, Associate Professor, Department of Chemistry were sacked by the school's management.