Nigerians React To Muhammadu Buhari's 'Special Interview'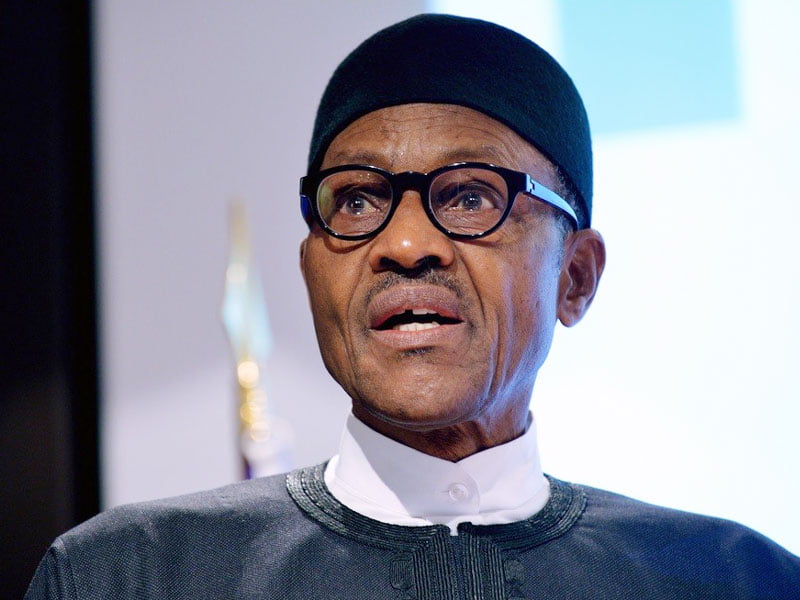 A storm of reactions by Nigerians has greeted President Muhammadu Buhari's "Special Interview" which was aired on the Nigerian Television Authority (NTA) on Monday, May 27.
During the Special Interview which was monitored by Naija News, President Buhari addressed many issues including insecurity, the economy, judiciary, the 2019 general elections among others.
President Buhari said during the "Special Interview" that he was confident of winning the 2019 Presidential election because Nigerians understand him.
"I was confident of winning the election because Nigerians understand me," the President said.
Speaking further, the President said those who call him "Baba Go Slow" will know if he is slow or fast when his second tenure tagged "Next Level" commences.
"All those who say I am Baba Go Slow will know if I go slow or fast," President Buhari said.
The President also appealed to Nigerians to help his administration expose criminals in their community so the government can attract investors to Nigeria.
"My message to Nigerians is that they should help expose the criminals in their community to help the government attract investors to the country," President Buhari urged Nigerians.
After the Special Interview, Nigerians took to the micro-blogging site, Twitter, to air their opinions on some of the issues President Buhari raised.
Naija News captured some of the reactions below…
You left all the important things you could have been doing including watching comedy shows and sleeping to go and watch Muhammadu Buhari's interview on NTA last night and now you're disturbing our space with your disappointment?

Joke is on you!

— Henry Shield (@henryshield) May 28, 2019
NTA's Adamu Sambo: Who is Muhammadu Buhari?

The President: I'll like to start by praising teachers in my generation. I spent 9yrs in boarding school. 3yrs in primary. 6 in secondary. Now I think they do 5yrs or 4. I dont know. pic.twitter.com/i0evgYt17d

— iamOdino (@TweetNaijaBlog) May 28, 2019
SIMPLE QUESTION OOOO..

WHO'S MUHAMMADU BUHARI? na wetin turn coup and counter coup ????. We are not ready in this nation!

— Legendary Sauce ? (@OkoDarasimi) May 28, 2019
I was expecting to hear him mention civil war and I wasn't disappointed. The simple question was 'Who is Muhammadu Buhari?' the next 4 years seems like 100 years, Lord save your children https://t.co/rxdxkVC7tY

— Ebuka (@Ebbunwa) May 28, 2019
President Muhammadu Buhari seems not to understand the process involved in budget approval.
How on earth do you blame Saraki and Dogara for the delay in budget passage when the executive member from the MDAs failed to show up for budget defence?

— @OfficialFidelisChev (@FidelisChev) May 28, 2019
NTA: who's Buhari
Buhari: I like to praise teachers,I spent 9yrs in sch, 3in Primary &6 in sec. if you read Nig history, I've been part of all, coup,counter coup,civil war & so on!
Me: is this d kind of leader ?? needs in this century? What have we put ourselves? @AbdulMahmud01 https://t.co/KA6iZHPWB4

— Egbon'Oshotee? (@MrOshotee) May 28, 2019
Lets shaa get the history right , @MBuhari was never part of any coup plot or counter coup plot in the history of nigeria . He was merely a beneficiary based on the magnanimity of the real actors . So he should quit lying about himself or supposed military exploits

— Nimrod (@GhenhisKhan) May 28, 2019
QUESTION : Who is Muhammadu Buhari?

"I was a student, Class Captain, Platoon Leader, saw the Coup, the counter Coup, the Civil War, the Coup, the counter Coup. I was in detention for three and a half years…. I am still serving… I'm a SUFFERING NIGERIAN"

MUHAMMADU BUHARI

?

— CBN Gov Akinsola Ak?? (@cbngov_akin1) May 28, 2019
A coup only becomes a felony once it fails.

— jonpedro (@JohnAlabi) May 28, 2019
Q: So who is Muhammadu Buhari?

A: Coup, Counter Coup, I was all in it.

Me:
???
I'm sorry sorry ooo,
Sorry for Nigeria;
Sorry sorry ooo,
Sorry for Nigeria.
??? pic.twitter.com/CbiEE8KZJ4

— The Jonathanian (@The_Jonathanian) May 28, 2019
If u bother about Nigerian history, then you read coup counter-coup.
My people the question was "so who is Buhari?" i.e after he mis yarned in the first question.
?? Goooooood! Pls who did we offend?

— John Chinedu Eze (@johnchinedueze) May 28, 2019
Coup counter coup that was his answer ??

— Nsi Kpa Udene (@EzelioraS) May 28, 2019
"I rate Saraki and Dogara very low in area of patriotism" – PMB

Imagine A Coup Plotter Rating People Based On Patriotism

This Man na Disaster

— D® EFFA™ (@effalixumab) May 28, 2019
Buhari wants the Center to hold. Reason why he dint change Service Chiefs.

Y'all can die in the hands of BH or Kidnappers He doesn't care.

He is afraid of a coup, He is afraid of his own medicine.

— Mr Integrity (@Intergrity56) May 28, 2019