Finally, Omisore Speaks On Party He And His Supporters Would Support In Osun Re-Run Election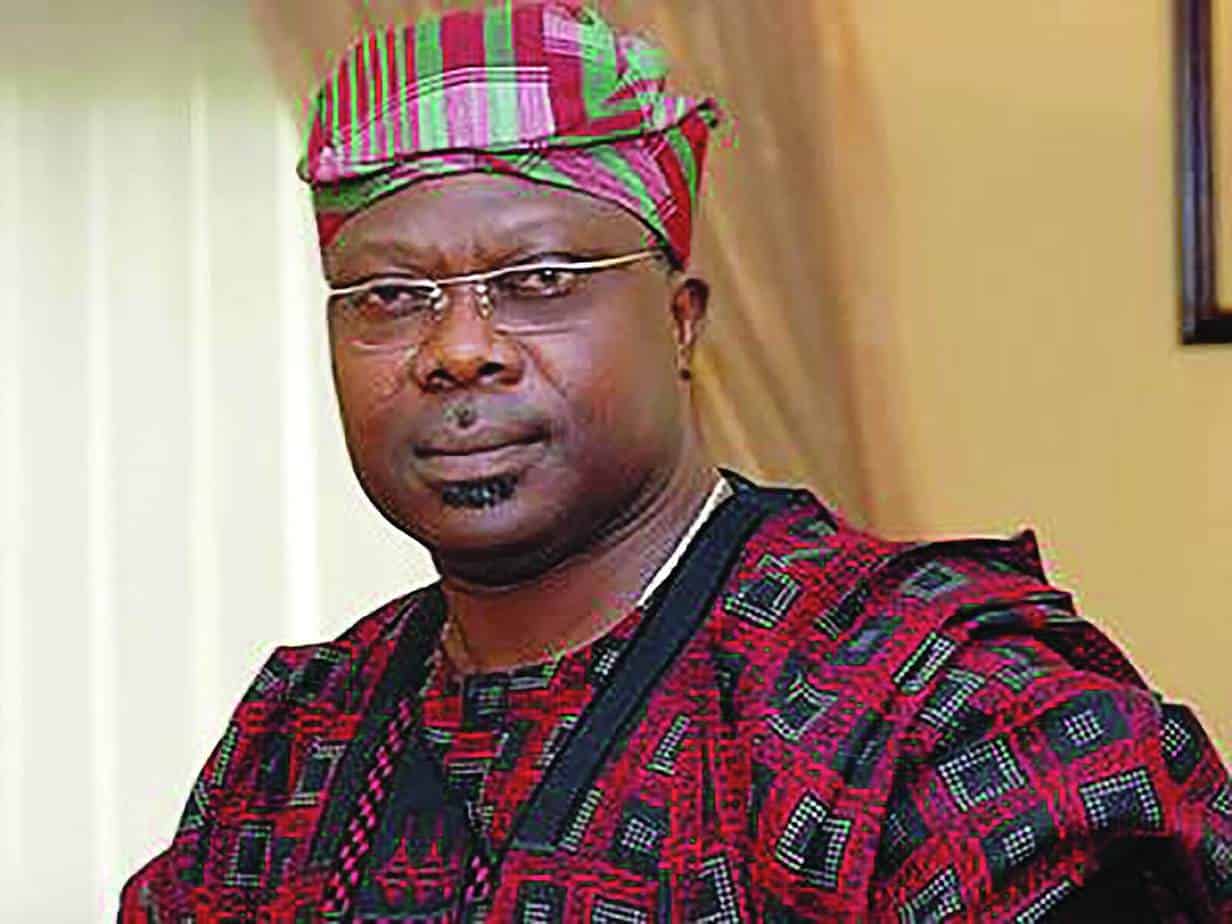 Omisore Declares Support For Osun People
The candidate of the Social Democratic Party (SDP) in the Osun State governorship election, Iyiola Omisore has told his supporters to vote any candidate or party that believes in what SDP stands for.
Both the PDP and the APC had been seeking Omisore's support since INEC declared the Osun governorship election inconclusive on Sunday.
It is widely believed that even though Omisore can't win the governorship seat, his influence may go a long way in determining who emerges the final winner between the two leading candidates – Ademola Adeleke of the Peoples Democratic Party (PDP) and Isiaka Oyetola of the All Progressives Congress (APC).
However, Omisore in a statement released on Wednesday, said his supporters reserve the right and democratic freedom to choose a candidate of their choice in the re-run election.
"After over 72 hours of pressure on him by both the leadership of the People's Democratic Party (PDP) and All Progressives Congress (APC), the Social Democratic Party (SDP) governorship candidate in Osun State, Senator Iyiola Omisore, has said that what is paramount to him is the practice of true democracy in Osun State."
"Omisore firmly states that he will never renege on his promise of good governance, accountability and human dignity in Osun state."
"Osun state has always been a stellar example of democracy where the people have consistently and freely expressed their franchise to determine who governs them.
"This should remain so. Osun people have shown that it is not business as usual. It is a positive deviation from what was hitherto the norm.
"I am telling my people that they should go with any political party that believes in what we in the SDP stand for: good governance, social justice and accountability. I have already detailed how we planned to restore Osun to the path of good governance through the five thematic pillars in the manifesto I shared during the electioneering. I will not negotiate for personal gains and abandon my people.
"My alliance is with the people of Osun state irrespective of the political party they belong. I want my people to be treated with the dignity they deserve. I desire that they have a government that will be accountable to them. I want them to experience the good governance the founding fathers of this state envisaged. I have told the parties that have solicited for my support to approach the electorates and ask for their mandate as I have assured them that I will not coerce them for political or social power. It is because I have kept my promise that has made me enjoyed their unalloyed support all these years.
"As highlighted in SDP manifestos, the five thematic pillars the SDP had hoped to implement to improve governance, eliminate financial reckless and reposition the economy of Osun state include: economic management and accountability; professionalism and performance; equity in access to service; local content and innovation and security."
Omisore said these were the centre point of his campaign and "the democracy we both fought for and believe in".
"It is the right and democratic freedom of people to choose of their own free will. Their votes should not be coerced by money, vote buying, intimidation in form of militarisation, and political and social power," he added.
"Their voices of demand for good governance, accountability and human dignity should continue to be heard as well as salaries paid. All these are what I stand for and which the SDP had promised the people all through our electioneering campaigns. They are still paramount to me as we collectively chart the way forward for the governorship elections rerun in Osun state."
Download NAIJA NEWS app: