#Osun2018: If PDP Were In Power, There Would Be No Rerun Election – Lai Mohammed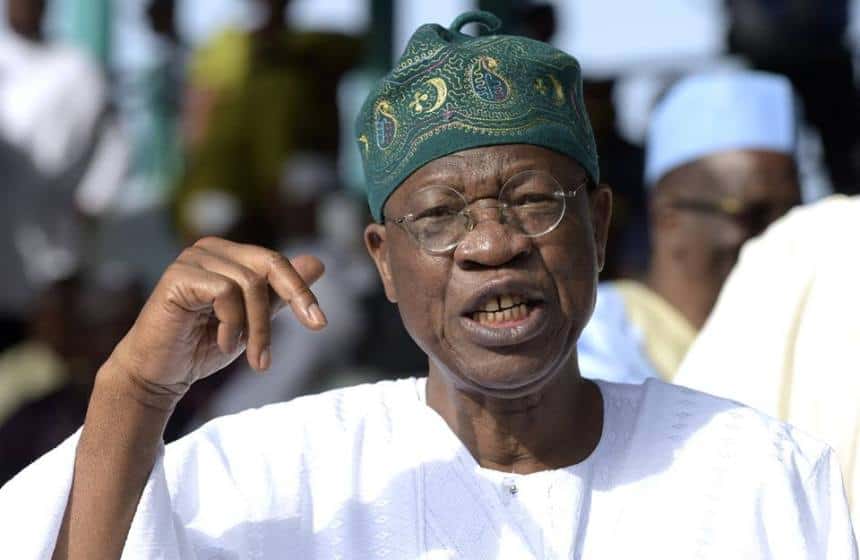 Lai Mohammed, minister of information, has said if the Peoples Democratic Party (PDP) were in power, there would be no rerun of elections in Osun state.
Yesterday,the Independent National Electoral Commission (INEC) declared Osun governorship poll inconclusive and scheduled a rerun for Thursday.
PDP's Candidate Ademola Adeleke, polled 254,699 ahead of Isiaka Oyetola of the All Progressives Congress (APC) who had 254,345 votes.
INEC said the votes which were cancelled amounted to 3,498, which exceeded the difference between the two leading parties. The margin is 353 votes.
In a statement today, Mohammed who is chairman of APC campaign council for the Osun election, said in the spirit of "true democracy" the APC did not prevent state institutions from carrying out their duties.
The minister described the call of PDP that Adeleke be declared winner of the election as "excessive grandstanding."
He said rather than resort to threats, the PDP could either go to court or decide not to participate in the rerun.
"In its time, there would have been no room for a supplementary election in Osun because the PDP would have used state institutions to hijack the election proper, as it did in Ekiti in 2014," the statement read.
"But in its deafening hysteria, the PDP pretends not to understand the real meaning of the outcome of the Osun election – that the ruling APC did nothing to prevent the state institutions that organised the election from carrying out their duties, in the spirit of true democracy.
"Local and foreign observers have hailed INEC and the security agencies for a well-organised election. We join them in this commendation.
"Our confidence in the ability of the relevant state institutions involved in the Osun election remains unshaken. So also is our belief that every disagreement resulting from the election must be resolved through the democratic process, rather than a resort to threats of fire and brimstone.
"Rather then resort to threats, like the PDP is doing now, the APC simply submitted to the democratic process and the supplementary election was peacefully conducted in 91 polling units across 18 of the 21 local governments in the state. Where were these emergency, ready-for-hire analysts then?"
Mohammed commended the Osun people for deepening the country's democracy by "eschewing violence and exercising their franchise in orderly manner."
Source: Naija News