Bianca's Siblings Defend Her Senatorial Ambition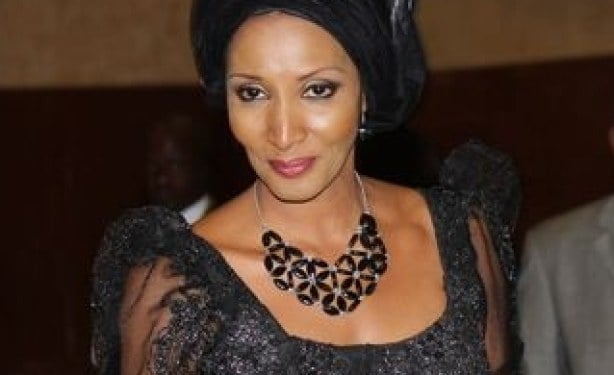 Bianca's Siblings React To Her Senatorial Ambition
Siblings of Dame Bianca Ojukwu, widow of late Dim Chukwuemeka Odumegwu- Ojukwu, have reacted to opposition statements of the sons of the former Biafran leader.
Bianca Ojukwu who is currently seeking the ticket of the All Progressives Grand Alliance, APGA, to represent Enugu South Senatorial District in the Senate, was pulled back when elderly sons of Ojukwu voiced out that she was not worthy of the post, being a woman from Ngwo, in Enugu State, to represent Anambra South Senatorial District.
They vowed to oppose her candidacy, should she emerge as APGA's standard bearer for the election, Naija News understands.
The sons of the late Biafra leader who berated Bianca's ambition include, Dr. Ike Ojukwu, Emeka Odumegwu-Ojukwu Jnr., and Chief Debe Odumegwu- Ojukwu.
Bianca Ojukwu hails from Ngwo town, in Enugu State, but was married in Nnewi, Anambra State.
Among other reasons they advanced for opposing her senatorial ambition, the late Biafran warlord's children argued that Bianca could, in the future, marry a man from another state.
They also cast doubts on her marriage to the late Ikemba, noting that she was not one of their own.
However, Bianca's siblings in response to the attack on their sister said Ojukwu's children were ignorant of the Nigerian laws.
Speaking on behalf of the family of the late C. C. Onoh, (Bianca's father), Bianca's brother, Dr Josef Umunnakwe Onoh, also dismissed the Ojukwu children's claims that the marriage between their father and Bianca was not contracted in the proper procedure.