APGA Begs Buhari To Sign 2010 Electoral Act Amendment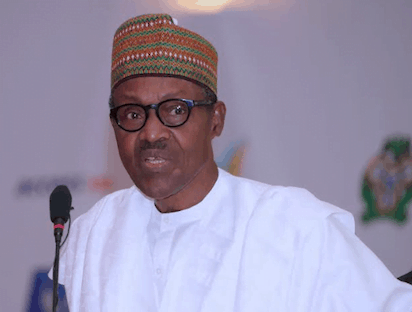 In a bid to to guide the political parties to perfect their planning ahead of the next year's general election, the National Chairman of All Progressive Grand Alliance, APGA, Chief Victor Ike Oye, has called on President Muhammadu Buhari to urgently sign into law the 2010 Electoral Act amendment.
Chief Oye, made this call while speaking with journalists in Abuja.
He stated that it is important the president signs the document now as time is already far spent in doing so.
He also enjoined Buhari to continue to execute projects that will impact positively on the lives of Nigerians.
Oye also charged Nigerians to remain peaceful and law abiding, adding that Nigeria is the only country available go every citizen, just as he said APGA will never support any ideology aimed at dividing the country.
According to him, the ideology of the party remains developing and improving the living condition of Nigerians, just as he lamented that Nigerian political parties today lack clear cut ideology, adding that a good number of them are dead already.
He faulted the decision of the Independent National Electoral Commission (INEC) to continue to register political parties, saying despite having above sixty parties today in the country, only All progressive Congress (APC), peoples Democratic Party (PDP) and APGA are alive while others are supporters in politics.
Oye who commended the conduct of the Ekiti governorship election, while also urgiing the winner not to go on revenge mission, just as he equally commended the outgoing governor for doing his best in service to the people of Ekiti.
He however said the APGA candidate could not win the election because the party joined the contest late, adding that also the part is just making an in route into the south west region as it had not been there.
Similarly, the APGA chairman also commended the Supreme Court judgement last Friday which ratified his leadership of the party as the legally recognized leadership, saying he has extended hands of fellowship to the gladiators in the case to join hands with him to build the party.
While expressing hopes they will accept it in their interest, he explained that the court struck out all the cases against him because they are all frivolous, and had no merit, adding that the whole National Working Committee (NWC) and supporters of the APGA were at the court to witness the judgement.
He therefore thanked the journalists for the role they played to ensure that the leadership crisis has been resolved, saying it will help to ensure stability in the party.
Chief Oye in addition, commended the governor and other supporters who came out in larger numbers to during the court judgement in his favour, describing it as the victory of the party.