Ekiti: Workers' Salary Arrears Will Be Settled In Six Months – Fayemi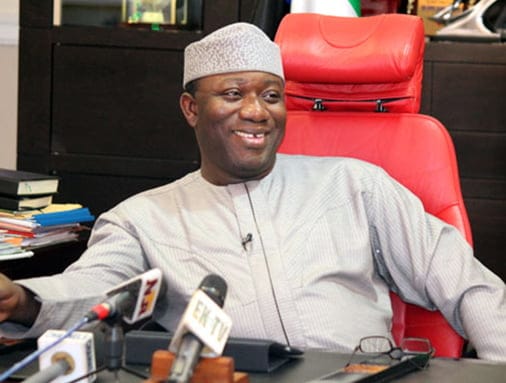 Fayemi Promises To Introduce Free Education In Ekiti State
Dr Kayode Fayemi, the incoming governor of Ekiti State, has stated that the salaries of civil servant owed in the state will be paid within the first six months of his office.
As earlier reported by Naija News, Kolapo Olusola, the candidate of the Peoples Democratic Party, was defeated by Fayemi of the All Progressives Congress in a contest to succeed Governor Ayodele Fayose.
The former Minister of Solid Mineral Development, while speaking at his residence in Isan-Ekiti, said the state lost value under Fayose will be restored, he stated that he will re-introduce free education in the state.
He said, "Ekiti people should expect the eight-point agenda redoubled. They should expect the backlog of salaries cleared within the first six months of my coming to the office. They should expect re-introduction of free education, including payment of fees for the West Africa Examination Council, National Examination Council, National Business and Technical Examinations Board and the national entrance examination into tertiary institutions which they lost out on.
"We will re-introduce social security scheme for the elderly in an enhanced manner. They should expect the return of our youth volunteer programme. Luckily, the Federal Government has started a programme similar to what we used to have in Ekiti State, called N-Power. We will add our own initiative to that programme.
"The outgoing government is not interested in what happens to the young in our society beyond using them as thugs and forcing them to eat crumbs from the table of the master. They should expect a return to decency, decorum, integrity, values in Ekiti State. It is about reclaiming our land and restoring our values which we have lost in the past four years."
Download Naija News App. Advertise with us. Send us enquiries and press releases.