Shehu Sani To Contest Kaduna Governorship Seat, May Dump APC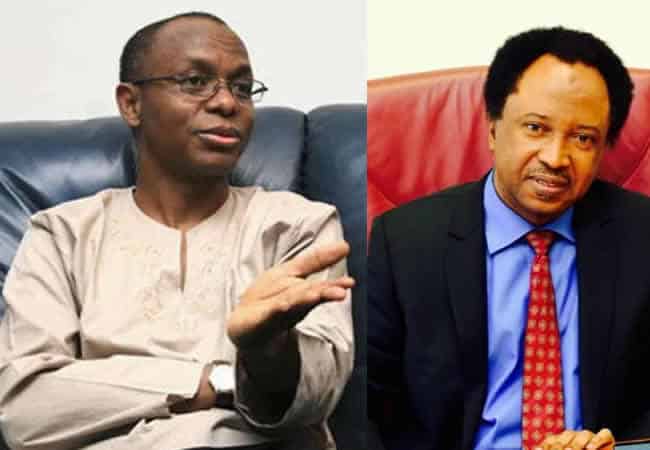 Senator Shehu Sani Says APC Has Refused To Deliver Its Promise Of Internal Democracy
Senator Shehu Sani of the Kaduna Central Senatorial District in the red chamber has reiterated his interest to contest the governorship of the state as long as Kaduna political stakeholders agree.
Sani who addressed news men while they payed him Sallah homage in Kaduna, said if solutions to the identified challenges in the APC are not taken care of in the coming weeks, there will be no going back on their decision to leave the party for good.
He noted that  "We condemned the Peoples Democratic Party (PDP) in the past for not being fair and just to its members, but the APC has found itself in similar, if not worst situation, as at today."
"There is a Kaduna political stakeholders, made up of former governors, lawmakers and various party chieftains, and, as a team player, I am a member. I am going to contest the governor of Kaduna State, but, if the stakeholders insist on me going back to the senate, I will have no objection, whatsoever.
"Nigerians are now more resolved and conscious to vote for people of integrity who will work for them, hence, I have the confidence of winning my election in whatever party I contest, because people will vote individuals based on merit, and not party, in the 2019 general elections.
While making boast of 25 registered political parties who have solicited the support of PDP,  Sani declared, "I can confirm to you that opposition from Kaduna State will come under an alliance of forces in the coming elections.
" I want to make it clear that should I contest and become the governor of Kaduna State, I will open the government house to the masses"
Senator Shehu Sani however, called on people to remain peaceful and work together to bring an end to violence, stressing that he has no grudges against anybody except political differences.