PDP, ADC Reacts To Alleged Claims By Obasanjo On Detention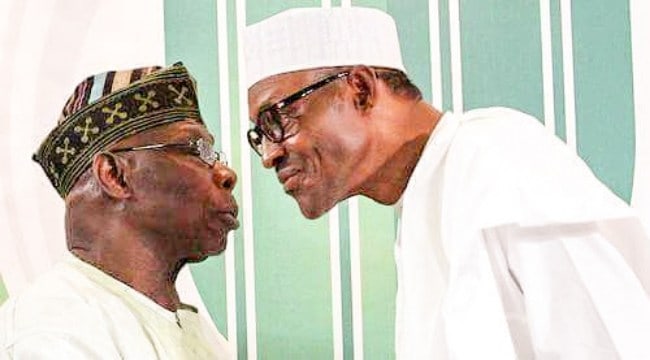 Any Man With  Divergent Views To President Buhari's 2019 Re-Election Bid, Becomes Endangered-PDP
The Peoples Democratic Party (PDP) has expressed worries over the alleged claims by a former president, Chief Olusegun Obasanjo, that President Buhari Finalized plans to detain him, Naijanews Understands.
It will be recalled that Naija News reported the alleged claims yesterday in a statement by his aide, Kehinde Akinyemi. He said the alleged planned arrest is a punishment for speaking out against the government's maladministration and ineptitude.
the PDP in a statement by its publicity secretary, Kola Ologbondiyan said the revelation coming from "a Nigerian of Obasanjo's status is terrifying".
It said this has heightened the tension in the polity and confirmed fears that the nation has descended into a police state where any Nigerian, "who holds a divergent view to President Muhammadu Buhari 2019 re-election bid, becomes endangered".
"The alarm by Chief Obasanjo has further shown that the PDP has not been crying wolf regarding the plots by the APC federal government to frame, arrest, detain and arraign political opponents of the APC, including regular Nigerians, for holding or canvassing opinions that are divergent to the interest of those in power."
Touch Obasanjo And The whole of Nigeria Will Take Over Aso Rock Villa -ADC
Meanwhile,the African Democratic Congress Party which was adopted by Cheif Olusegun Obasanjo has warned the Federal Government not to arrest it elder statesman or they will shut down the Presidential Villa .
The Chairman of the ADC, Chief Okey Nwosu, who gave the threat said the Federal government has failed to deliver and had resorted to hounding opposition members into submission.
He said when Obasanjo was supporting Buhari during the run-up to the 2015 general elections; he was described as an advocate of change by Buhari and his supporters, but the same man was now being treated as a criminal because he was speaking against the government.
Nwosu said, "What we are witnessing is the desperation of a failed government. When you have mediocre persons that are not focused on handling state power, they often go to dictatorial levels to try to achieve their aim but this time, the people of Nigeria and God are on our side and we will do what our country needs.
"President Obasanjo cannot be touched. When in 2014 and 2015, he was in the vanguard of trying to effect change because of the situation then, they were applauding him as the champion of a new Nigeria.
"Now that things have gone wrong in the area of security and economy and he is speaking out, they are now chasing the champion of new Nigeria. We will mobilise the whole of Nigeria to take over Aso Rock Villa if the government steps out of line."
Download NAIJA NEWS app: