Obasanjo's Coalition For Nigeria Movement Adopts ADC As Political Party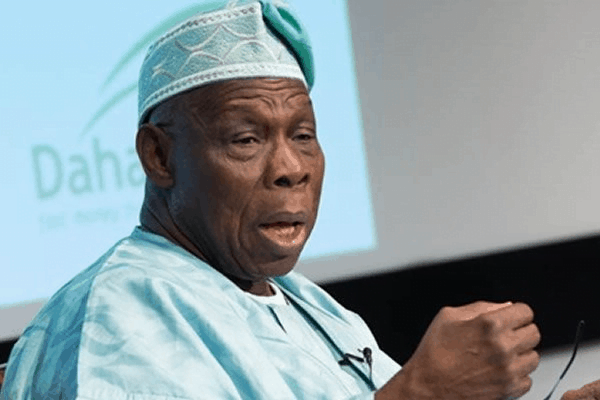 Former President Olusegun Obasanjo's Coalition for Nigeria Movement may have graduated from been just a movement, as it has adopted a political party, African Democratic Congress, to realise its dream of a new Nigeria.
According to Punch, the Former People Democratic Party (PDP) Chieftain made this known when he addressed the press at his presidential library home in Abeokuta on Thursday evening.
In a speech he titled 'My treatise for future of democracy and development in Nigeria', Obasanjo said, "Let me start by welcoming and commending the emergence of a renewed and reinvigorated African Democratic Congress, ADC, as a political party.
"Since the inception of Coalition for Nigeria Movement, CNM, many of the sixty-eight registered political parties had contacted and consulted with the Movement on coming together and working together.
"The leadership of the Movement, after detailed examination, wide consultation and bearing in mind the orientation, policies and direction of the Movement, have agreed to adopt ADC as its platform to work with others for bringing about desirable change in the Nigeria polity and governance."
Coalition of Nigeria Movement was to be created by the Former president to rescue Nigeria from the problem of failed government.
Meanwhile, Obasanjo told Igbos that the promise of the Presidency been zone to the south-south region by the ruling All Progressive Congress is a grand deceit.
Naija News would keep you updated as this story develops