Kaduna Senators Frustrate Gov. El Rufai $350m Loan Plan, Ask Banks To Reject Request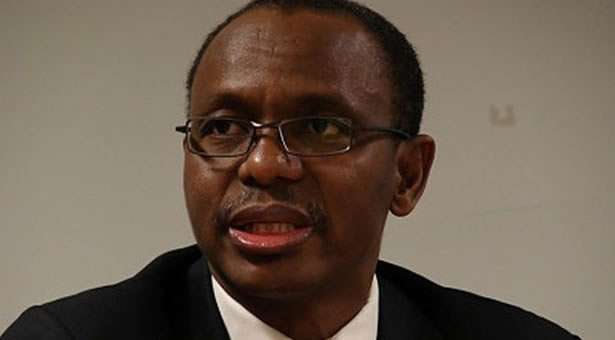 Kaduna Lawmakers Stop El-Rufai's Loan Plan
Efforts to obtain loans from the world bank by Governor Nasir El Rufai of Kaduna state has been stalled by senators from the state who believe that loan would further erode the economic viability of the state.
The Kaduna senators had blocked a $350 million loan from the World Bank requested by the state government.
The governor described the lawmakers as the enemies of democracy.
In a statement on Wednesday, Shehu Sani, Sulieman Hunkuyi, senator representing Kaduna north; and Danjuma La'ah, senator representing Kaduna south; said the move to get loan by the state government was reckless, stating that if the governor got the loan, it would be detrimental to the state.
"The committee on foreign and local loans/debts of the senate is not unaware of efforts by the Kaduna state government to negotiate with some finance houses to procure huge foreign loans to the detriment of Kaduna state government," the statement read.
"Such efforts being made through private finance management companies may have to do with the failure of the state government to secure the disapproved $350million earlier this year through the senate.
"The general public is to note, the extent of desperation the state chief executive went to town on personalising the official disapproval of the erst-while loan, which was officially reported by the senate and backed by the DMO official reports.
"The desperation of the state government has now reached an epoch reckless dimension as to use private finance companies (home and abroad) to negotiate and procure similar facilities through other mediums, alternatively circumventing the senate.
"It is imperative to mention here that Kaduna state solvency in collecting such loans – and obviously and objectively are incapable of carrying such huge debt burden.
"The moral causes of a government few months from elections, with no clear identity of requisite public supports and sympathy to be re-elected aside.
"The recklessness with which these loans are being heaped on Kaduna state government from many commercial banks in such huge sums calls for caution."
The senators stalled financial institutions from granting the state any loan.