Ekiti Last Governorship Election Was Unfortunate To Produce Fayose – Buhari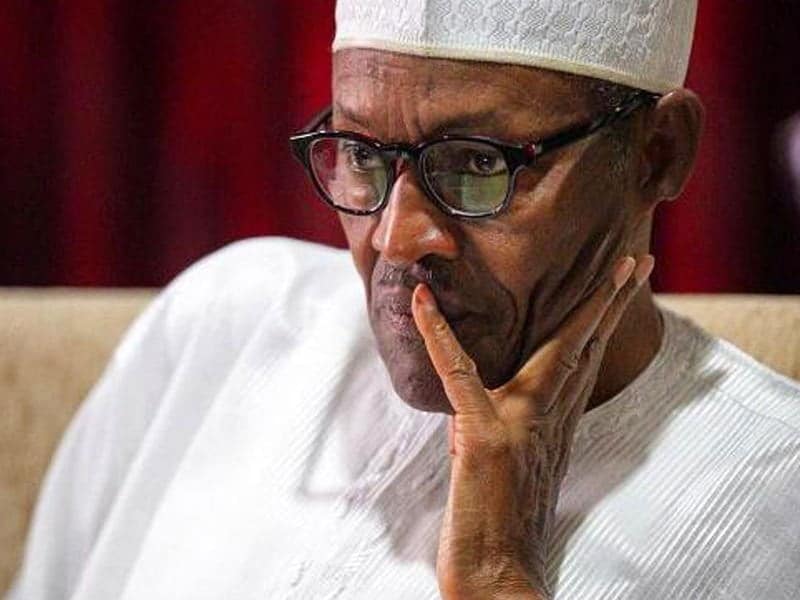 Buhari Charges APC To Win Ekiti Governorship Election
President Muhammadu Buhari has described the last governorship election in Ekiti state that produced governor Ayodele Fayose as an unfortunate saga, stating that it was characterized by Hanky-Panky.
He therefore admonished leaders and people of the All Progressives Congress to ensure that people's will weren't subverted anymore.
Buhari said this while hosting the members of the APC South-West caucus to a dinner at the Presidential Villa, Abuja.
Buhari said he doesn't like to interfere in the process of APC while trying to conduct primaries for elective positions.
He noted that now that that part had been completed and a winner had emerged, the party should unite to support one goal which is victory in the election which he described as all important.
Buhari said, "This is crucial because I remember the hanky-panky that attended the last gubernatorial election in Ekiti State in 2014. I recall the firsthand account I received from some of the dramatis personae in that unfortunate saga.
"We must do everything to ensure that we do not allow any subversion of the will of the people this time round.
"Now that the primary is over and we have a candidate, all hands must be on deck to achieve a positive result."
Buhari was impressed that the APC candidate had started reaching out to his co-contestant to ensure unity.
He said it was time for the APC to restore those lost values and return the state to the comity of states.
Buhari added, "I know Ekiti fairly well and Ekiti people are well known for their forthrightness, candour and integrity. All of these values seem to have been lost and we must restore these values and return Ekiti to its pride of place in the comity of states.
"As we approach the 2019 elections, the return of Ekiti into the fold of progressive states is important as the election of July 2014 is going to be a key pointer to subsequent elections.
"On my part, let me reassure you that you can count on my support. But charity must begin at home. I urge Ekiti leaders and the leaders from the South-West to take this assignment seriously so that the APC can laugh last in the July election. It is only then that we will all be beneficiaries of victory.
"Let us return to the field to work hard and deliver victory to our great party."
A former interim national chairman of the party, Chief Bisi Akande, told State House correspondents at the end of the meeting that all party chiefs in the South-West would work for Fayemi's success.
Vice-President Yemi Osinbajo; a national leader of the party, Asiwaju Bola Tinubu, and the National Chairman, John Odigie-Oyegun, were present at the dinner.