Omo-Agege Vows To Resume In Senate Despite Court Case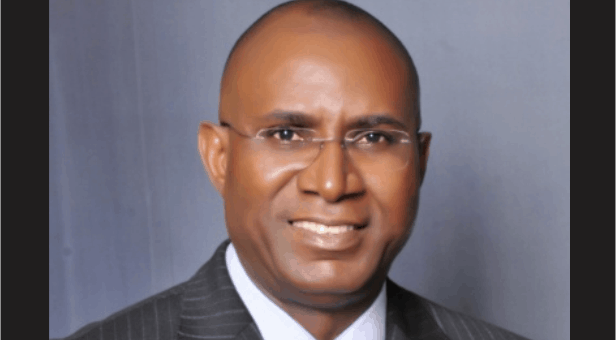 Omo-Agege And Senate On Another War Path
Senator Ovie Omo-Agege, who represents Delta Central Senatorial District in the National Assembly, has said the appeal filed by the Senate and its President, Bukola Saraki, against the court judgment nullifying his suspension, would not stop him from resuming his legislative duties.
According to him, the Senate and Saraki have only applied for a stay of execution at the Court of Appeal which has not been granted.
Omo-Agege pointed out that the lower court made a declaratory judgment which had an immediate effect.
He also accused Saraki of seeking the relief for a stay of execution from a court of law which he had allegedly ignored and gone ahead to approve his suspension.
Recall that the Senate had in April, suspended Omo-Agege for 90 legislative days for dragging the chamber to court over the amendment to the Electoral Act 2010, which seeks to reshuffle the sequence of polls during a general election.
Also, the Delta lawmaker had in a controversial circumstance, attended plenary on April 18, one week after his suspension, the same day thugs invaded the Senate chambers and made away with the mace.
However, as earlier reported by Naija News, Justice Nnamdi Dimgba, of the Federal High Court in Abuja on Thursday nullified the 90-day suspension imposed on him, declaring it as illegal.
But in a swift reaction, the Senate had filed along with his notice of appeal, an application for stay of execution of the judgment reinstating Omo-Agege.
Omo-Agege, however, told The PUNCH that the appeal would not stop his resumption.
He said, "The judgment that was delivered by the court says that the court was nullifying my suspension 'with immediate effect.' If they go ahead and apply for a stay of execution, no court has granted them that. Until that stay is granted, the 'nullification' is with immediate effect. They have applied to have a stay but that stay has not been granted.
"Two, the order of the court is a declaratory order. A declaratory order is not ' stayable' in law. The order that the court made, nullifying my suspension with immediate effect, is a declaratory order and it is not ' stayable ' in law. In any event that they apply for a stay, unless and until the court grants that stay, the judgment of the lower court is to take an immediate effect.
"Three, the Senate President is in contempt of court because my action was pending in court but he showed a total disregard for the court and proceeded to suspend me while my case in court. That by itself is contempt. The relief he is seeking from the court now – stay of execution – is an equitable relief. He who comes to equity must come with clean hands. You cannot be in contempt of the court and ask the same court to grant you an equitable relief. His hands in law are soiled and dirty. Therefore, he is not entitled to an equitable relief in court.
"As far as I am concerned, based on my knowledge of the law, that purported suspension by Saraki has been vacated with immediate effect. They have the right to appeal and they have already filed it. But they are not entitled to the equitable relief of stay of the court's judgment."