I Will Resign As A Minister In Two Weeks – Fayemi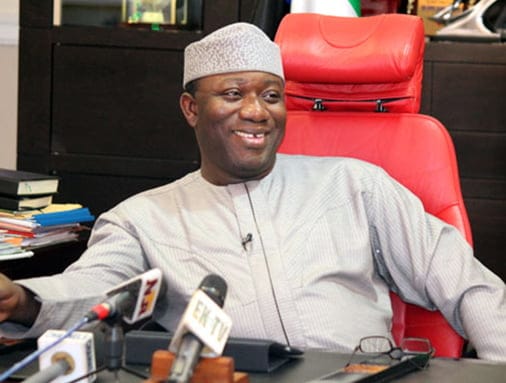 Dr Kayode Fayemi, flag-bearer of the All Progressives Congress (APC) in Ekiti gubernatorial race, has promised to resign his appointment as Minister of Mines and Steel Development in two weeks time.
Fayemi was declared the candidate of the APC on Saturday having won the party's primary election by 941 votes.
Speaking on Channels Tv about his victory, Fayemi revealed that contrary to reports, he did not give any delegate money and was not an accidental candidate.
He said "I am going to resign my appointment as minister in the next two weeks.
"I am not an accidental candidate. The delegates know me. I didn't have to give money to delegates, I was able to convince them on what I have consistently done."
Speaking on Governor of Ekiti, Ayodele Fayose's warning to him, Fayemi said "Ayo Fayose is a common enemy of my party and the common enemy of the state.
"Ayo Fayose's name is not on the ballot, I don't want to dwell on that."
Meanwhile, incumbent Governor Ayodele Fayose, has advised Fayemi not to jump for joy yet, while describing his victory at the governorship primary of the All Progressives Congress held on Saturday as a Pyrrhic victory.