APC Primary: Don't Jump For Joy Yet, Fayose Tells Fayemi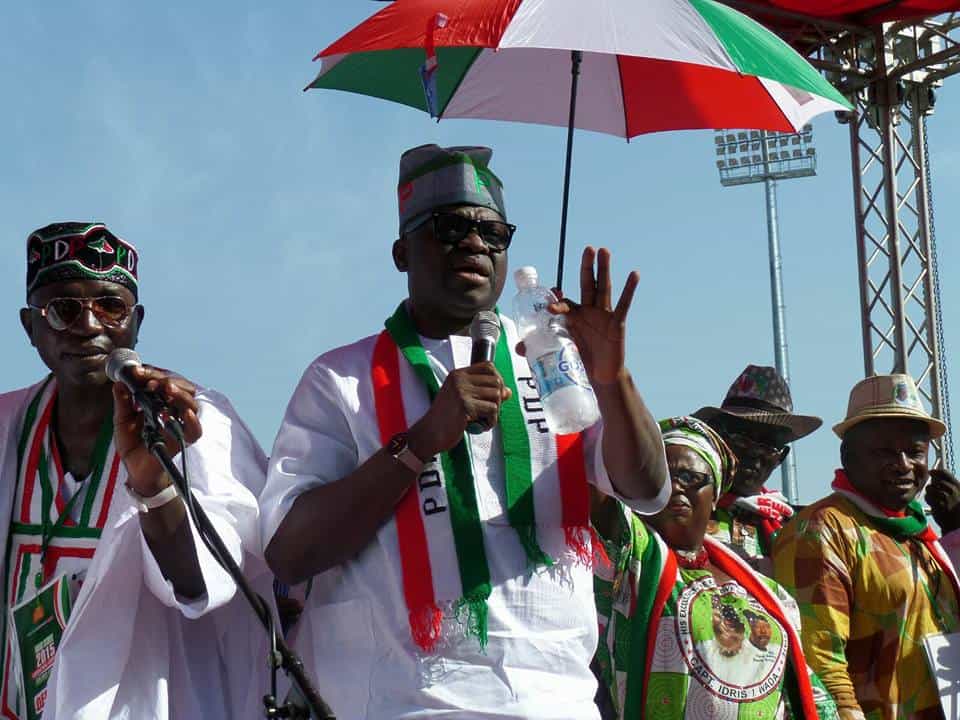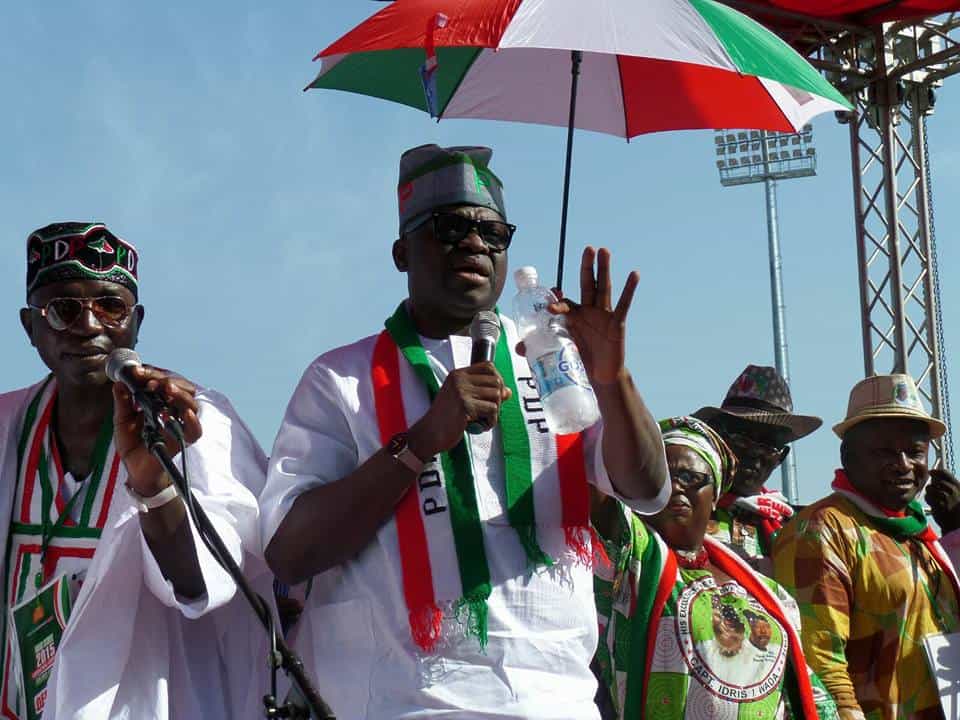 Governor Ayodele Fayose, the governor of Ekiti State, has advised former Governor Kayode Fayemi not to jump for joy yet, while describing his victory at the governorship primary of the All Progressives Congress held on Saturday as a Pyrrhic victory.
The governor stated, in a statement issued by his Chief Press Secretary, Mr. Idowu Adelusi, that Fayemi's victory has only positioned the Minister for Solid Minerals Development to suffer a worse and more debasing and horrifying defeat than that of 2014.
"In 2014 when he was the sitting governor and I was not in power, I trounced him mercilessly. I gave him 16 – 0, defeating him in all the local governments, including in his hometown. He did not win a single local government.
"Now, I have been in power for more than three years and have served the people of Ekiti well. My legacy projects are there to speak for me, and for my party the PDP, as well as for our candidate in the July 14 governorship election, Prof. Kolapo Olusola Eleka.
"Fayemi will suffer the worst defeat of his political career. After the July 14 election, he will go into political oblivion.
"He has nothing to celebrate because of the electoral disaster awaiting him. The manner of his so-called victory also leaves much to be desired as it has turned many of their party leaders and followers against him", he added.
"Fayemi's victory has made the condition of APC worse in Ekiti. The party leaders and members know that Fayemi has no use for any of them beyond the July 14 election" he said.
Fayemi, who was the victorious one among the aspirant jostling for the APC governatorial ticket, has last night after being declared the winner of the primary, last night issued a quit notice to Fayose and his candidate, Prof. Kolapo Olusola, saying that APC is about to purge the state of the bad reputation it has earned under Fayose's stewardship.
"We have seen a cynical approach to politics that exploits the penury of the poor and the vulnerability of the marginalised. We have seen the entrenchment of the disdain for elders, traditional institutions, and all forms of constituted authorities.
"Instead of continuing the quest for freedom from ignorance, disease and want, what we have seen is a paradigm that deepens captivity to these ills. In short, the last four years has called into question all that we stand for as a people. The timeless values of honour, dignity, nobility and civility encapsulated in the Omoluabi ethos have been eroded". he said.