Woman Experiences Nasal Bleeding After Taking COVID-19 Vaccine In Kaduna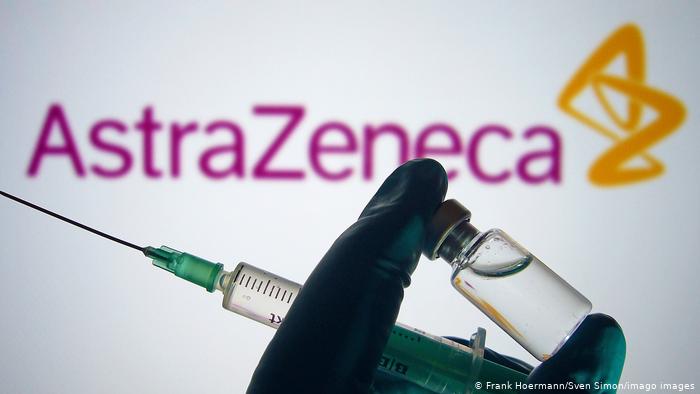 Hannatu Tanko, a resident of Kaduna State, claims that she has been bleeding from the nose and mouth after receiving the COVID-19 vaccine.
The woman made the revelation in a video circulating on social media, which showed her being treated at the Ashmed Specialist Hospital in Kaduna.
Although, the woman said she was vaccinated at Kaduna South Secretariat, several people have been linking the vaccination to Ashmed Hospital.
To distance themselves from this confusion, Ashmed's Chief Medical Doctor, Dr. Patrick Echobu spoke at a press conference on Thursday.
According to him, the woman was admitted to the hospital six days after being vaccinated at a different location.
Dr. Echobu said, "On behalf of Ashmed Specialist Hospital, we want to strongly distance ourselves and condemn the video going around of one of our patients, who presented herself on the 30th of March claiming to be vomiting blood and having bleeding from the mouth and nose.
"We received her as a patient after she had vaccination six days prior to presentation in this hospital and unknown to us, she granted somebody an audience which she posted on the media.
"We want to say that we are not connected with the information on the media. I just want to let you know also that all the staff of Ashmed Specialist Hospital have collected their own vaccine."
According to Dr. Echobu, there is a possibility that the woman's nose and mouth vomiting may be related to other ailments such as high blood pressure and other diseases of the respiratory system.
However, he said they managed to control the bleeding after she was admitted to their hospital.
He said a team of doctors from the Ministry of Health visited the woman to check on her health.
Regarding the reliability of immunization, Dr. Echobu assured her and commended the Government for its efforts in providing immunization to the people.
Controversy continues over the safety of AstraZeneca, a vaccine that continues to be administered in Nigeria after some symptoms of intolerance or blood clots appeared.
More than a dozen European countries have stopped vaccinating their populations, some few resumed the use of the controversial vaccine after the  World Health Organization certified its effectiveness.