How Emir Sanusi Plotted To Be Osinbajo's VP After Buhari's Death – Junaid Moh'd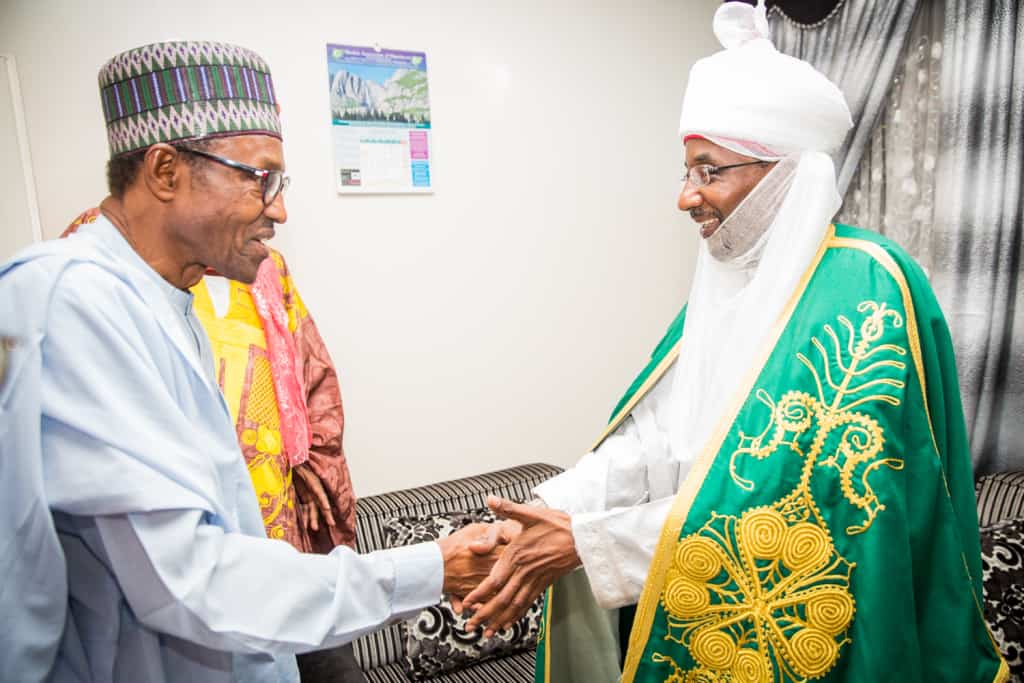 A second republic lawmaker, Junaid Mohammed, has accused the Emir of Kano, Muhammadu Sanusi II, of lobbying to be Vice President to Yemi Osinbajo during President Muhammadu Buhari treatment in the United Kingdom.
Naija News recalls that Buhari had spent months in London in 2017  treating an undisclosed ailment.
Speaking to The Interview, Junaid Mohammed claimed that the Emir of Kano wanted to be considered for VP in the event that Buhari dies.
Mohammed said: "Once Buhari was sick, very sick in England, he went to Osinbajo, this current Emir Sanusi; he was sure that Buhari was going to die. And if Buhari dies, he would like Osinbajo to consider him as a vice president, even though on the surface, he belonged to no party.
"He wanted Osinbajo to consider him as vice president! Now, anybody with any sense of logic, any sanity would not countenance this kind of thing. If for whatever reason, this issue was reported to Buhari, if Buhari were another leader, he would have got rid of him in a jiffy.
"I know for a fact, and I am glad their people involved who will now confirm. The Emir of Kano, when he was governor of Central Bank went to see my friend Bola Tinubu and went to see the current Oba of Lagos, Oba Rilwan Akiolu telling them that a certain presidential candidate was actually the choice of Kano and the choice of the north. So, he would want them to support that person.
"The Oba was diplomatic. But Tinubu told him in no uncertain terms that we are supporting Buhari; not because we like his face. We are supporting Buhari because, consistently, he has scored 12 million votes since he came into politics in 2002.
"This is not the first time. I am now 70 years old. I am older than the Emir of Kano, who I have known since childhood. And I knew his father and mother."
Source: Naija News