Nigerians Blast Davido For Featuring In COZA Advert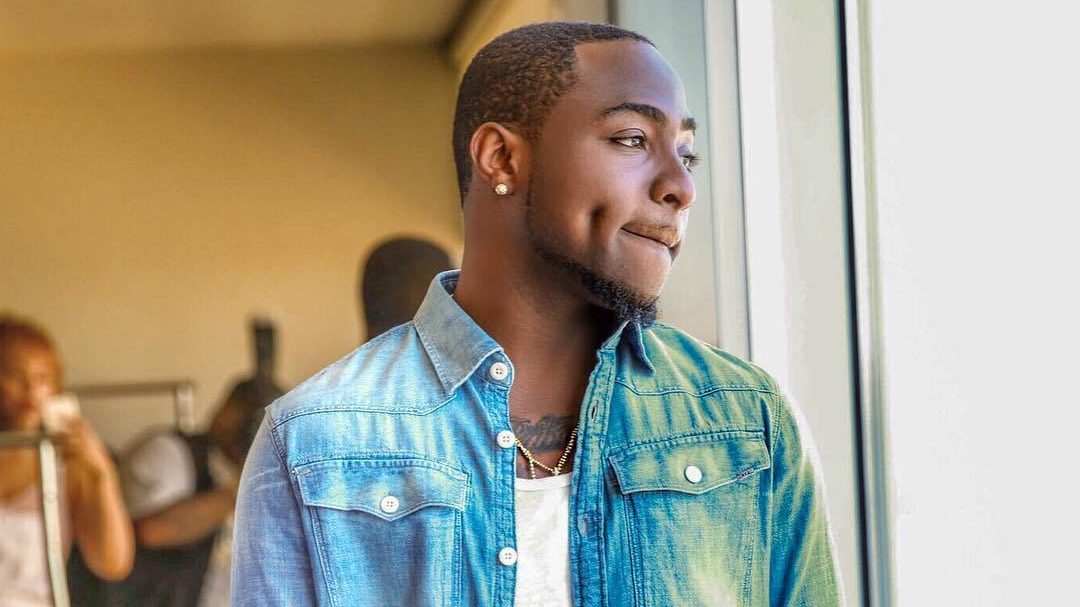 Nigerian musician and DMW boss Davido has reacted to the viral video on social media being portrayed as an advert for a January 2020 programme of the Commonwealth of Zion Assembly (COZA).
In the video, Davido was seen advertising the programme tagged " 12 Days Of Glory" for the church.
Since the video broke on the internet, many people have come out to blast Davido, accusing him of supporting and promoting a church which pastor was recently accused of rape.
See reactions below:
Tweet the Trends

Impeached is the best new verb to describe Trump but that's not even my problem cos COZA just tried to Famz Davido in another fraudulent way, well Nigerians know the church better for bad stories so let's move on to Ronaldo who thinks he is a bat for being tall pic.twitter.com/bstUyzM8kK

— Ola Canada? (@danielholkss) December 19, 2019
COZA never trends for the right reasons and that alone is a shame….

From one shameful act to another..

What an organisation ?‍♂️

— Pastor Clinton? (@Pastor_CVB) December 19, 2019
These people don't rate us.

So he recorded a video for COZA as a favour to a friend and not to COZA.

The woman herself edited the video with all that paparazzi for herself not for COZA.

So he didn't know the video was going to be used for promotion?

— The Igbo Wolf (@TheIgboWolf) December 19, 2019
That video of Davido in coza ad looks real but I will point out things that make me believe that it is indeed a favor
1. He didn't actually promote the show, the girl and her mom did
2. Davido never asked anyone to attend the show
3. He avoided sentences that suggested attendance

— Northern Urhobo Girl (@phaytee_doll) December 19, 2019
Woke up to the news this morning that Davido has blatantly denied doing an ad for COZA & has threatened to take legal action if the video is not retracted.

There's actually no better love story than COZA & problems. The church always trends for the wrong reasons.

God epp them pic.twitter.com/Kkw8B6Tvxq

— ?? ™Follow Me | Follow Tacha??™ ?? (@Mhizta_Daniels) December 19, 2019
Lol, Davido De-associating himself from COZA or not the truth is the 12 days of glory is already known. Still a win for COZA ????

— Lawani Friday Esq (@LAWANI_FRIDAY) December 19, 2019
This whole Davids and COZA thing eh….
pic.twitter.com/T4w8VKCSLJ

— DYoo (@KixxDANii6) December 19, 2019
Why is this Pastor Biodun of COZA always accused of using things without ONWERS' consent?

At other times, it was using the "LABIA MINORA" of series of WOMEN &now, it's using @davido's intellectual property, all without consent.

Is he suffering from "USING WITHOUT CONSENT? https://t.co/QIyAbBSRHy

— Ebere Nwankwo Esq. (@eberenwankwor) December 19, 2019
Coza again.. Every time for bad thing..
Shey that place na church or na shrine? pic.twitter.com/iSVBNEIn5Y

— The_Real_Black_Edo_Boy (@hordarphey) December 19, 2019
Davido to drop Sweet In The Middle video today, the COZA outrage was yesterday.

I'm sensing a pattern, it's not longer a coincidence but I sha won't talk ?

— Aba Boy ? (@Frank_LeanXV) December 19, 2019
https://twitter.com/AyanbisiAT/status/1207556448839974912
https://twitter.com/AyanbisiAT/status/1207556448839974912
If kanye west goes to joel osteen church to sing "jesus is king" u will hail. Davido makes an ad for COZA everywhere is on fire. we take matters like this close to the heart than our personal lives.. endtime signs.

— Folashade (@ChocBerry_) December 19, 2019
Forget Davido

I'm shocked people still attend COZA

Biodun Fatoyinbo & his church are frauds
Isnt it obvious enough?

Christians wake up, stop indulging the bad eggs to soil the image of Christ with the misinterpreted excuse of 'touch not my anointed'

Nobody anointed that Fraud

— シャドラク✝️?? (@theshadyexpres1) December 19, 2019
I woke up to COZA trending again. pic.twitter.com/jdC0tnTSIl

— Business lover¶ Entrepreneur | Investor (@JasmineEsset) December 19, 2019
Source: Naija News