Popular Pastor Asks Man To Smoke Marijuana During Church Service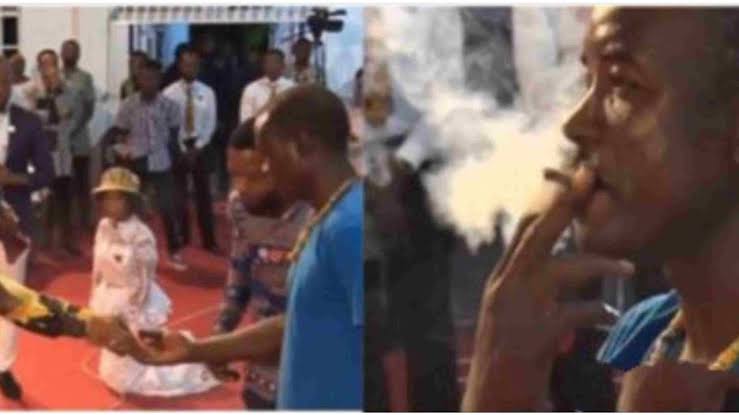 Naija News has obtained footage showing a controversial man of God, a Ghanaian Pastor, Obofour allowing a man forming members of his congregation to Smoke Inside his Church during service.
It was gathered that Rev. Obofour together with Bishop Badu Kobi of Glorious Waves International were invited to the church alongside another popular Ghanaian, preacher Abruku Abruka for a three days restoration program where the video of the man smoking in the church was captured.
However, when it was time for Rev. Obofour to minister, he asked members of the church if any of them had marijuana and a man came out, holding the illegal drug.
In the video being circulated online, Rev. Obofour requested that the man to then light the weed in his presence to prove he wasn't lying.
He stated in the video that it's a miracle he is about doing as the Almighty directed the young man to him so he can deliver him.
"The video can go viral on social media or everywere, i don't care, he lamented".
https://youtu.be/K82P1WeM2IM