Breakdown Of 2020 Budget Presentation By President Buhari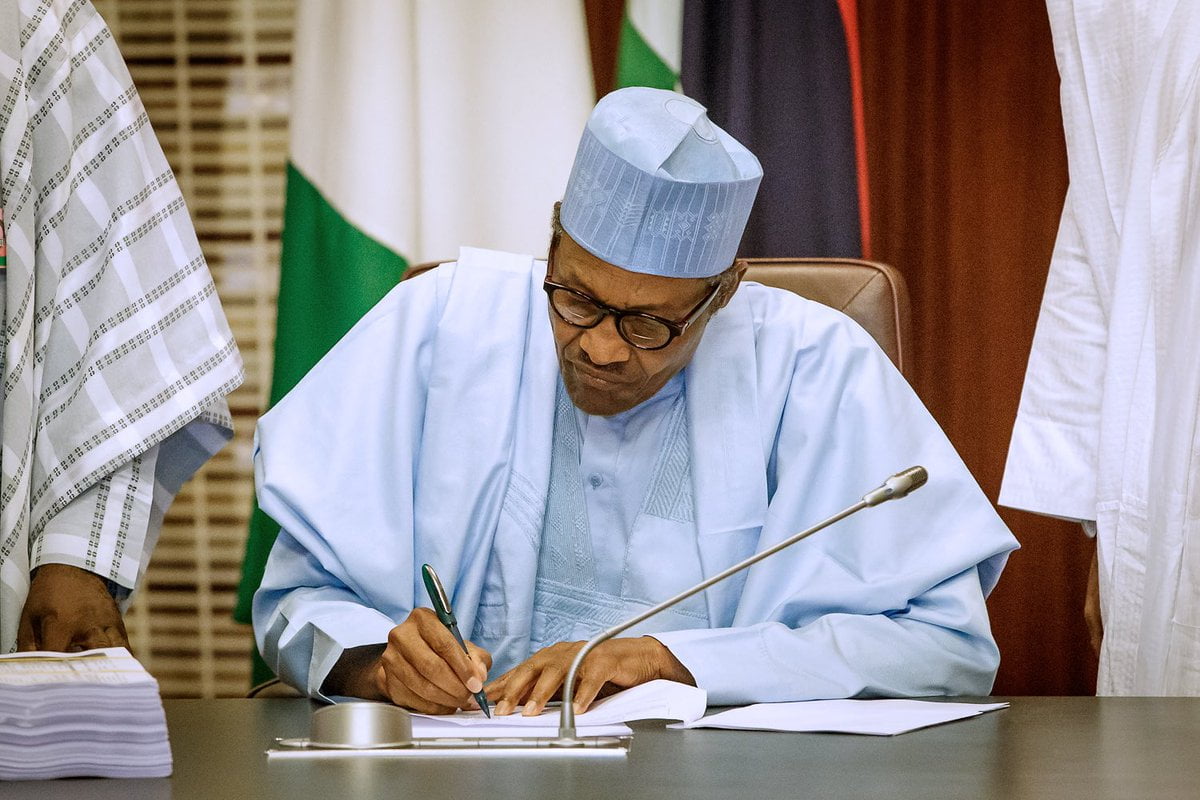 President Muhammadu Buhari on Tuesday presented a N10.33 trillion 2020 budget estimate to the joint session of the National Assembly for approval.
According to the figures, the appropriation bill comprises statutory transfers of N556.7 billion, non-debt recurrent expenditure of N4.88 trillion and N2.14 trillion of capital expenditure.
The figures are based on $57/barrel oil price and 7.5% VAT.
Below is some of the budget 2020 allocations for some MDAs as announced by President Buhari during his presentation as obtained by Naija News.
Works & Housing – N262bn
Transportation – N123bn
UBE – N112bn
Defence – N100bn
Agriculture – N83 bn
Water – N82bn
Niger Delta – N81bn
Education – N48bn
Health – N46bn
NEDC – N38bn
SIP – N30bn
FCT – N28bn
Power: N127bn
Zonal Intervention Projects: N100bn