Nigeria At 59: Why I Set Up Economic Advisory Council – Buhari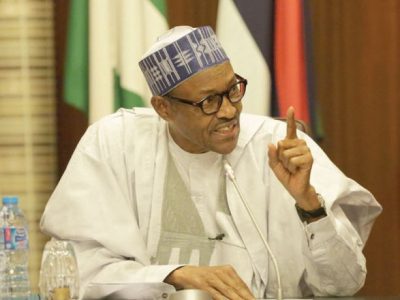 President Muhammadu Buhari has revealed that he set up a new Economic Advisory Council (EAC) to advise him on fiscal and monetary policies.
Buhari made this known on Tuesday during his Independence Day broadcast to Nigerians.
He said the EAC would work with members of his cabinet to ensure the nation remains on track.
"I recently constituted an Economic Advisory Council to advise me on inclusive and sustainable macroeconomic, fiscal and monetary policies," Buhari said.
"This independent body will work with relevant Cabinet members and the heads of key monetary, fiscal and trade agencies to ensure we remain on track as we strive for collective prosperity.
"However, we are also committed to ensuring that the inconvenience associated with any painful policy adjustments, is moderated, such that the poor and the vulnerable, who are most at risk, do not bear the brunt."