2021: Gov. Obiano Accuses Opposition Of Planning To Destabilise Anambra State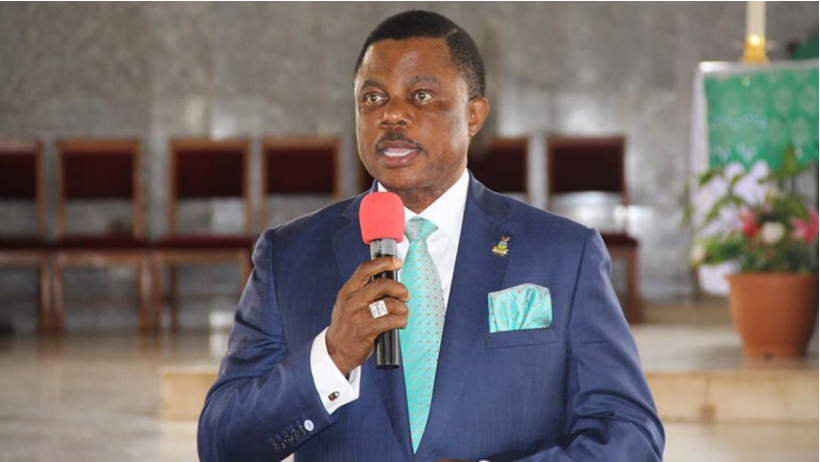 The Governor of Anambra State, Willie Obiano, stated that ahead of 2021 governorship election, the opposition parties in the state are planning to introduce criminality in the state.
Governor Obiano stated that the plot was to destabilise the security arrangements that had been adjudged as one of the best in Nigeria.
He further noted that its a plan to discredit the All Progressives Grand Alliance in the poll.
This coming barely a week after the governor accused the Peoples Democratic Party in the state of plan to disrupt his government.
The chairman of PDP in the state, Ndubuisi Nwobu, while reacting to the alleagtion described the allegation as laughable.
In a statement by the state Commissioner for Information and Public Enlightenment, C-Don Adinuba, on Sunday with the title, 'Stop politicising Anambra's security,' Obiano insisted that the opposition was out to discredit him because of the 2021 gov poll in the state.
The statement read in part, "It is embarrassing that as the people and government of Anambra State are preparing to launch on October 11, 2019, the second phase of Operation Mkpochapu (Operation Wipeout Crime) to be led by the Inspector General of Police, Mr Adamu Mohammed, elements of the so-called opposition in the state have launched a counter campaign to scuttle it, so that Anambra will return to the days when it was almost overrun by kidnappers, armed robbers, contract murders and other violent criminals."
Download NAIJA NEWS app: