I Have Met Oshiomhole Over Fued – Gov Obaseki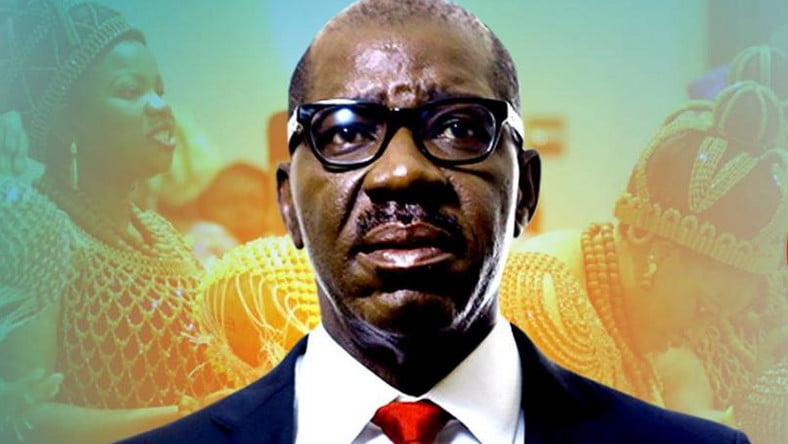 Governor Godwin Obaseki of Edo State on Monday said he and his predecessor, Adams Oshiomhole, met to resolve the dispute between them.
Naija News recalls that nine lawmakers loyal to Obaseki were secretly inaugurated on June 17, leaving their colleagues in Oshiomhole's camp stranded.
This led to a war of words between the Edo Governor and the National Chairman of the All Progressives Congress (APC).
In a move to resolve the crisis rocking the state, the National Assembly asked Obaseki to issue a fresh proclamation for the State Assembly, but he rejected the directive.
Speaking at St Paul Catholic Church, Benin, during a mass organised to mark the 80th birthday of John Odigie-Oyegun, the Edo state governor disclosed that an end to the crisis is close.
He said, "Things will soon return to normalcy in the state."
"I thank you very much for the remarkable homily. I listened very attentively and I have taken every word in your remark to heart and very seriously.
"I want to assure you that we are in pursuit of peace and we will have peace in Edo state.
"We have met – me and my predecessor in office – and fortunately, we do not have any fundamental issues.
"And because we do not have any fundamental issues, I believe that whatever third parties are trying to propagate I am sure we can talk over it. I assure you that very soon things will return to normalcy in Edo state."