Buhari, State Governors Responsible For APC Crisis – Shehu Sani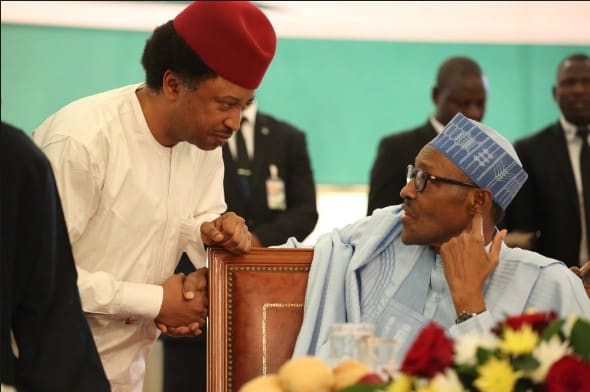 Senator Sani Blames Buhari, State Governors For APC Crisis
Senator Shehu Sani, (APC, Kaduna Central) has blamed the crisis rocking the ruling All Progressives Congress (APC) on the mismanagement of the party structure by President Muhammadu Buhari and state governors.
The senator, further revealed that the activities of the President and the state governors, led to the emergence of the reformed APC faction.
The Kaduna lawmaker, in a chat with Guardian, scored the Buhari-led federal government low in its efforts to address the many challenges facing the country.
He said APC "has plunged Nigeria into crisis that have defied solution due to the inability of President Buhari to check the excesses of those in command structure of the party and led it astray in the past three years.
"The reformed APC is a product of the crisis within the APC in the last three years. The reformed APC became a convergence of people that are aggrieved in the party; the legislators that have been marginalized, and most importantly, for the shoddy, mischievous and destructive congresses that was held under (Chief John) Oyegun's chairmanship of the party."
Sani also faulted the leadership style of former national chairman of the party, Chief John Oyegun, saying that, "but, our concern was that in the last three years under Oyegun, the party lost its integrity, lost its unity and it has lost its value in the eyes and minds of many of its members because of the injustice and the cruelty and persecution meted on us while the party remained silent.
"R-APC is made up of about three to four categories of people. It comprises legislators that were systematically marginalized and unjustly treated by their state governors and backed by the party in the last three years. It also comprises non-elected APC members, who were treated badly and whom the party never carried along in all its activities."