Plateau, Zamfara Killings More Than Religious Crisis – Okorocha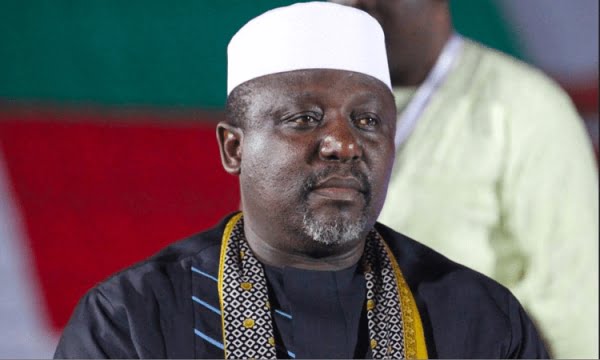 Governor Okorocha Calls For End To Killings In Nigeria
Imo State Governor, Chief Rochas Okorocha, has described the killings in Plateau and Zamfara States as been beyond mere religious killings, stating that the perpetrators have failed to spare both Christians and Muslims in their evil acts.
The governor made the assertion over the weekend at the 10th Episcopal Anniversary of the Catholic Bishop of Orlu Diocese, Imo State, Most Rev. Augustine Ukwuoma, at the Holy Trinity Cathedral, Orlu.
The governor further stated that the current spate of killings and bloodletting in the country, requires God's intervention.
According to him, "Initially, I thought that what was going on in some parts of the country was a religious war; but the Plateau and Zamfara killings have shown that what we have in our hands is beyond religious killings.
"In these killings, Muslims were killing Muslims and Christians killing Christians. They kill innocent citizens both young and old. And for us Christians, this is the time to pray for peace and love for one another."
"The reason I joined the world to celebrate you at your 10th Episcopal Anniversary is that you are a very good Bishop. You are the kind of Bishop that uses his office to attract people to God rather than chase them away from God. And that has endeared you to God".
He further stated: "I also remember that the Imo State Government promised to donate a token of N100 million for the university project of which N50 million had been given. And let me use this opportunity to ask that the balance of N50 million would be paid immediately to complete the N100 million."
The Bishop had earlier in his speech thanked God, the governor and the government of Imo state for being solidly behind him in his priesthood.