Obasanjo Shared $16B Power Fund Among His Friends – Orji Kalu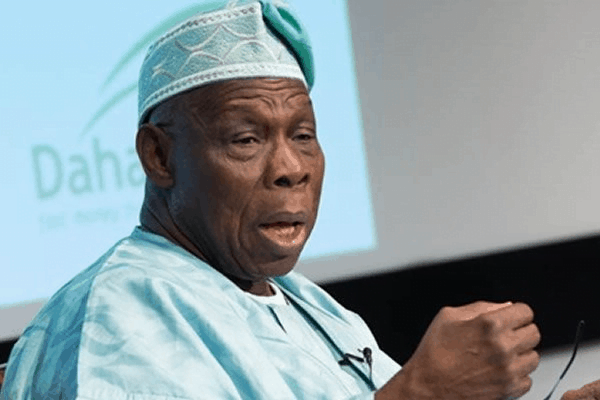 Former Governor Of Abia State, Orji Kalu Has Called For The Probe Of Former President Obasanjo's Government
Former governor of Abia State, Orji Kalu has reacted to President Muhammadu Buhari and former President Olusegun Obasanjo's dispute over the $16billion power fund, saying that the latter's friends shared the money.
Orji has equally asked that some other monies under former President Obasanjo should be probed.
Orji who noted that there was nothing done with the $16billion said , "I know that $16billion is missing.
"There was no project done with that money. That money was shared among people who are loyal to Obasanjo. And that is statement of fact. The money was shared by Obasanjo's friends; they are the people who shared the money.
"It is not only electricity that should be probed; there are many other things that should be probed in terms of probing what any person in government did. There are many other mistakes that that government made".
Kalu who noted that a lot of disagreements had ensued between himself and Obasanjo notes, "A lot of import licenses were issued to a lot of people who never deserve it. A lot of money were given to many businessmen which are unaccountable by that government. If Obasanjo's government deserves to be probed, he should be probed."
I don't see anything wrong in probing any government that has taken Nigerian people's money. The money belongs to the people of Nigeria. There was a huge corruption under Obasanjo's government in not only the power sector. I wrote him a letter telling him.
Nigeria people were deceived and national assets were sold without due process."
Kalu who also spoke with confidence that Obasanjo's coalition will not succeed in the 2019 elections said, "Obasanjo always wants to serve himself and not serving the people. Obasanjo is only thinking for himself. He is not thinking about the masses of Nigeria. I know him better than most Nigerians know him."