Boko Haram Is Sponsored By Politicians – Orji Kalu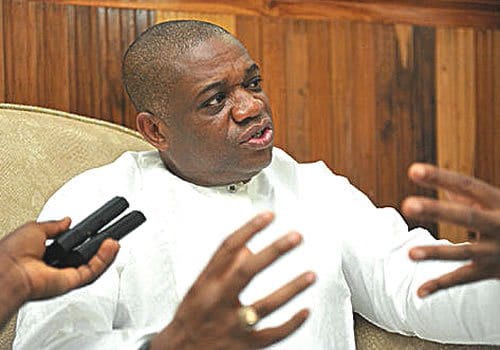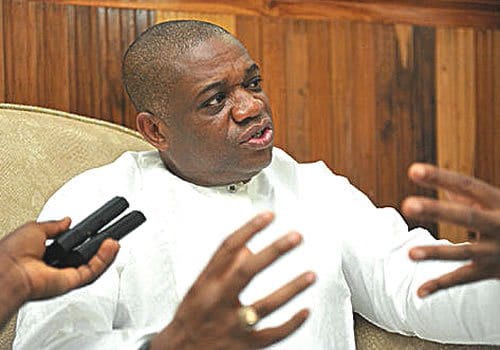 Former Abia State governor, Dr. Orji Uzor Kalu, has said the dreaded Boko Haram sect is being sponsored and motivated by politicians.
Kalu also expressed unreserved confidence that President Muhammadu Buhari, based on his experience as a former military officer, would totally defeat the insurgents.
Naija News learnt the ex-governor stated this in his home at Igbere, Abia state, after a meeting of All progressive Congress (APC) representatives who met on how to strengthen the party in Abia state.
"I know president Buhari will do it. President Buhari is a military General; he understands war, he want to reassess the situation by himself as a commander, as you can understand that fighting Boko Haram and herdsmen is like war," Kalu said.
"What is going on, today, is politically motivated. I was born and brought up in Aba, I know Ama Hausa, the home of northerners. If you go to Kano, you see Sabon Gari, the home of the people who went there.
"The question is; 'what has gone wrong?' That is the fundamental question we should be asking.
"What is happening today is sabotage of the democratic process. We are calling on those perpetrating them to stop or the long arm of the law will soon get hold on them."
Speaking on the reason for the gathering, the former governor maintained that APC would be victorious at all levels of  election in 2019.
"Not only for Abia members who will contest, but also, for the president," 
"We want people to put away rigging, rigging will end in 2019. What happened in Anambra (State) was by legitimate vote. If it is by writing, APC would have won but the president said, 'no, allow whoever wins to win the election.'
"The PDP machinery of rigging is dead on arrival in 2018. What parties need to do is to go and work for the people to earn their votes."