BMO To Obasanjo: Stop The Insults, Where Is The Power?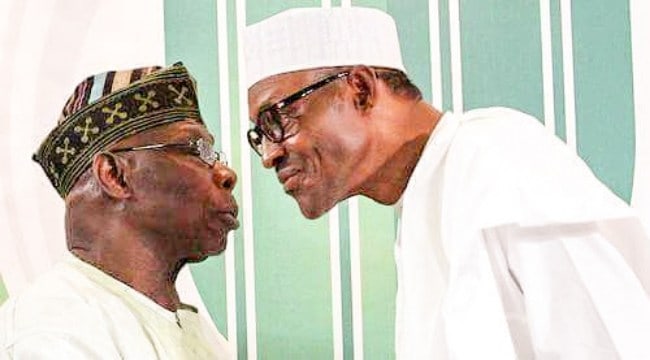 The Buhari Media Media Organisation (BMO) have advised  Former president Olusegun Obasanjo and his supporters to stop the name calling an give answer to the  simple question: Where is the power after the 16 billion dollars your government spent on power projects in Nigeria?"
Instigated by the recent controversy triggered by President Muhammadu Buhari's statement about a former president, who usually bragged about spending $16billion on electricity projects, without the nation reaping the fruits. Although the president didn't mention the name of the former president and his administration, the president lamented the wasteful spending of the administration on power that never existed.
While the BMO acknowledged the detailed information provided by Chief Obasanjo in his response to Buhari's query, it noted that the lengthy communication still failed to address the salient point.
"Nigerians may be many things, but they are not fools. They would definitely have been able to tell if the $16 billion allocated to power projects was actually expended as proposed.
"Even the poorest mathematicians among us would have been able to calculate the disbursement of that amount in the increased number of hours per day their light bulbs, television sets and refrigerators stayed on, and in the decreased hours their generators stayed on.
"It would have been impossible to not feel the impact of the $16 billion dollars on power, if the money had actually been spent on power", BMO said.
"Chief Obasanjo exculpates himself by referring to probes and investigations which found him blameless.
"But, the fact remains that the invisible $16 billion power projects took place under his watch. As the commander in chief at the time, he should have been able to keep an eye on the huge funds he dished out to such a crucial sector of our economy, and monitor those who handled the cash. Most importantly, he should be able to tell Nigeria what became of the funds and why we still have no power after such a huge expense.
"Which brings us back to the question of President Buhari's recent query. Chief Obasanjo, please, tell Nigerians: Where is the power after the 16 billion dollars your government spent on power projects in Nigeria?"