PDP's Ekweremadu Wooed By APC, Promises 2023 Presidential Ticket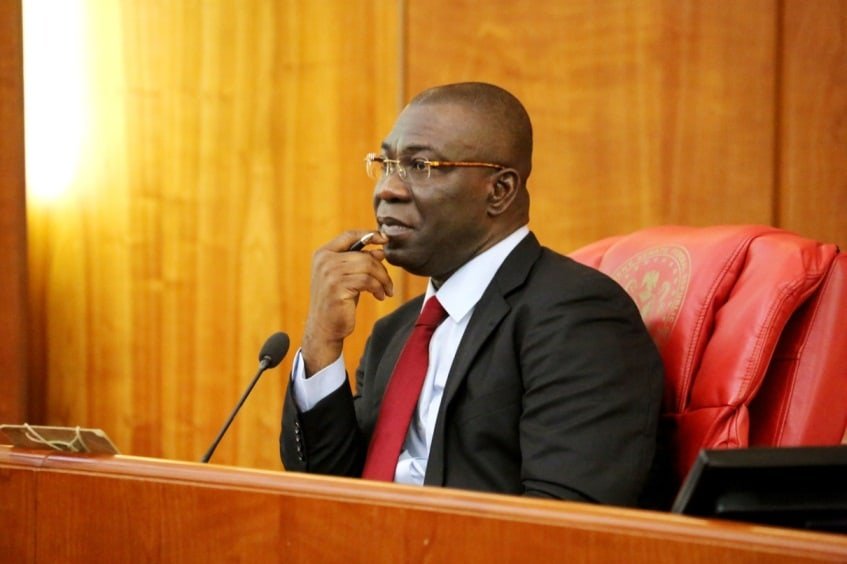 In view of the forth coming 2019 general elections, the All Progressive Congress desperation to attract high personalities from ts opponents People's Democratic Party to join the APC.
Recently, the new sought after personality of the APC is the Deputy Senate President, Ike Ekweremadu, whom they have promised to give the 2023 presidential ticket if he joins them.
Ike Ekweremadu, PDP, Enugu West, has been in the Senate since May 2003 was promised that after the tenure of President Muhammadu Buhari who would be re contesting in 2019, it would be the turn for the south-east to occupy the presidential position, and they would ensure he gets there.
According to the APC, with Ekweremadu in APC and becoming the presidential candidate in 2023 from the South East, there would then be the much desired stability in the country.
Senate Majority leader, Ahmad Lawan, APC, Yobe North, speaking yesterday at plenary while praising the Deputy Senate President at 56, described Ekweremadu as an asset to Nigeria and the south-east and pleaded with him to make the right decision and not rot away in PDP.
Senator Lawan added that he was speaking on behalf of others "On behalf of myself, even though without consulting our colleagues here, I am sure all the senators here are with me on this, we pray for many more terms and returns of this day and of course, I will use this opportunity to urge Senator Ike Ekweremadu to see through the mist; this woolly environment and take the right decision.
"You are an asset; don't stay and rust away or waste away. I am inviting you to consider joining the numerous leaders and elders of the south east who understood that Nigeria needs the commitment of people like you.
"Nigeria needs the unity of everybody to make it better for the masses of this country; Nigeria needs stability and I want to say clearly that you are going to fit in perfectly well. 2023 is here (for you) for the taking."
Lawan said, "I congratulate the Deputy President of the Senate, Senator Ike Ekweremadu,my neighbour and my boss on his 56th birthday. I want to say that this is a congratulation to commitment, dedication and devotion. Mr. President, our brother here, as far as I can remember, is the longest serving presiding officer in the National Assembly.
"Senator Ike Ekweremadu has been a very loyal and committed deputy president of the senate. First to the Senate President then, Senator David Mark, he excelled in filling the gaps. Whenever there was need for him to come in and preside, all of us in the sixth and seventh senate and in fact, in this current senate, we had to look for our helmets because definitely, skills and speed will come into play.
"We members of the National Assembly, the parliamentarians are the ones to make the parliament or the legislature worthy of its name and be respected. We can do that through committing ourselves to our work and we have a very good example in the deputy president of the senate who has done that for so many years."