Buhari's Action Is Aimed At Saving Nigerians- Lawan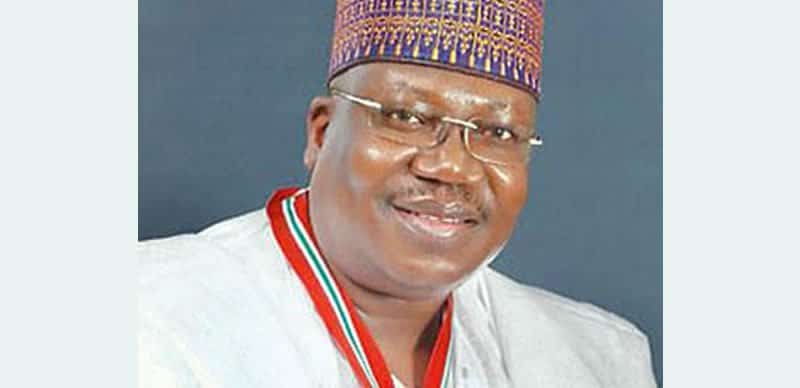 Ahmed Lawan, senate majority leader, says Donald Trump's confirmation that the US has received $496m from Nigeria for fighter jets has put the issue of impeaching President Muhammadu Buhari to rest.
The president came under fire when he approved the release of $496 million without consulting the national assembly. Some members of the house of representatives had called for the impeachment of the president.
But Lawan says the plans to impeach the president was not necessary anymore, as the country didn't lose any money "we didn't lose money as a country".
In an interview with newsmen, Lawan asked why Buhari should be impeached for taking an "action to save Nigerians".
"I don't know what the committee will report. I will rather guess but this committee is a representative of the senate and indeed the national assembly. So, since it has been confirmed that the money has been paid to the US treasury and President Trump has also confirmed it, I think this has laid the matter to rest," Lawan said.
"I'm not sure there was any serious motion for the impeachment of the President. If anybody did that, I'm sure the person misunderstood the entire process of parliamentary scrutiny
"My understanding of parliamentary scrutiny is to ensure that no public resources and money are lost. The release of $496m for the purchase of Super Tucano by the President has shown that no money was lost; more especially when the President of the US, Donald Trump, in discussion with the president said the American government is in receipt of the money. That goes further to confirm that we didn't lose money as a country.
"So we really have not lost anything and I think this should give consolation to everybody because the fear will always be that someone took advantage and money was lost.
"How can we impeach the president for taking action to save Nigerians? It has been confirmed that the money has been paid to the US government."
The senate leader noted 2018 appropriation bill will be passed in a week.
He blamed the delay on some ministries, departments, and agencies (MDAs) who failed to show up on time for budget defence.
"We are not going to waste any more time before we pass the budget," he said.
"I'm very optimistic that all of us in the national assembly will ensure that this week, if we are able to get the report, we should be able to pass it.
"This is my prayer. The report will be laid before the two chambers this week."