Leah Sharibu Celebrates Birthday In Boko Haram's Den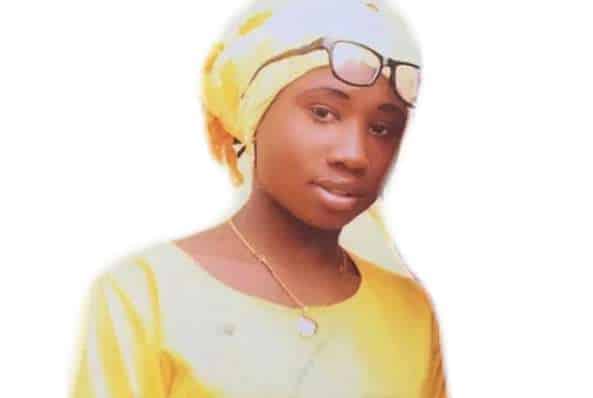 Parents Of Leah Sharibu Prays For Her Quick Return
The Government Girls Science and Technical Secondary School in Dapchi, Bursari Local Government, Yobe state, on February 19, 2018 was attacked by Boko Haram terrorist, which led to the abduction of Leah Sharibu alongside 111 other girls.
The act of the terrorist left the whole nation devastated and clamouring for the release of the abducted school girls and this saw the government reach a decision of negotiating for the release of the abducted girls from their Boko Haram kidnappers.
And a month after their abduction the decision for of the federal government yielded results, which saw the terrorist group release the girls on March 21, 2018, as agreed with the federal government.
On the day of the release several parents were in the jubilant mood in Dapchi when the girls returned, and some were saddened with the report that five of the girls that were taken had died of heart attack and stress as a result of the long trip, and buried in the bush.
Report of Leah Sharibu, been held back by the Boko Haram for not renouncing her Christian faith, was first revealed by her school mate, Khadija Grema, and this struck the attention of many as they prayed for her release.
"There's one of the girls that wasn't freed because she is a Christian, she was held back," she said.
Leah's father, Nathan Sharibu, a police officer, later confirmed this story, expressing his happiness that she did not do the bidding of the terrorists and renounce her faith.
With relentless pressure from advocacy groups, the President Muhammadu Buhari-led government has been forced to make several promises about Leah's safe return, but this has not yielded any tangible results.
Today, Monday, May 14, 2018, see Leah Sharibu, become 15 years old in the den of the terrorist, as many people pray for her release.
The parents of Leah Sharibu, the only Dapchi girl still being held by Boko Haram terrorists have called on Nigerians to pray for her safe return as she marks her 15th birthday on Monday.
The mother, Mrs. Sharibu, while speaking with newsmen said:
"Tomorrow, Monday, May 14, 2018, (today) our daughter, Miss Leah Sharibu, will be 15 years. If she were here with us, we would have been celebrating her 15th birthday with her.
"She is not with us and all we can do is fast and pray for her as a family and I want to appeal to all Nigerians and other concerned people around the world to help us pray for her safety wherever she is and for her return as well.
"President Buhari has seemed to have forgotten about Leah but we know God who brought her forth will not forget her. We believe that God is keeping watch over her and our prayers would be answered," she said.