Apologies Are Not Enough, Consider Restitution – Olusola Tells Fayemi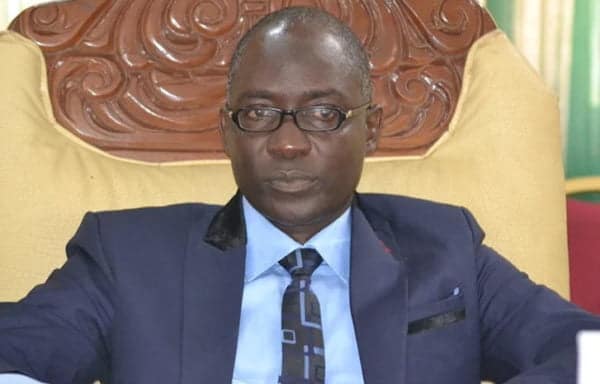 Ekiti State deputy governor and Peoples Democratic Party (PDP) governorship candidate, Prof Kolapo Olusola has said that the All Progressives Congress (APC) candidate, Dr Kayode Fayemi, must do more than apologies to Ekiti state people for misruling them for fours years.
After Fayemi was declared winner of the APC primaries on Saturday, he was quoted during his speech as saying he was sorry "for all the errors of omission or commission he made during his first term as governor, between 2010 and 2014."
Reacting Prof Kolapo Olusola through his Director of Media and Publicity, Lere Olayinka, stated that he was impressed that Fayemi deemed it fit to apologies but shouldn't stop at that, rather ; "after apologizing, restitution should follow."
The statement read; "The APC candidate must make restitution by returning all that he stole from Ekiti when he was governor, especially the N4.9 billion the probe panel indicted him of looting from N25 billion bond and the N1.5 billion that he allegedly donated to fund President Muhammadu Buhari's election.
"Fayemi must also visit the families of those teachers who died prematurely as a result of his bad policy of demoting Principal and Vice Principal to class teachers and pay compensation to them.
"Furthermore, he must demonstrate that he is now a changed person by desisting from telling white lies as he did on National Television yesterday, lying so brazenly that he did not give APC delegates money to get their votes.
"Until he does all these, his apology will only be seen as part of the political gimmicks that he is known for and Ekiti people will never take him seriously."
Describing the PDP as the only option for the people, Olayinka said; "On July 14, the main choice before Ekiti people will be Olusola Eleka, a Professor of Building Technology (Builder) and Fayemi, a holder of PhD in War Studies (Warmonger). I am sure no one will go for a 'warmonger' over and ahead of a builder, whose efforts and technical expertise brought Ekiti State from number 34 in education to number one."