Lionel Messi Will Play His Last Game For PSG On Saturday – Coach Galtier Confirms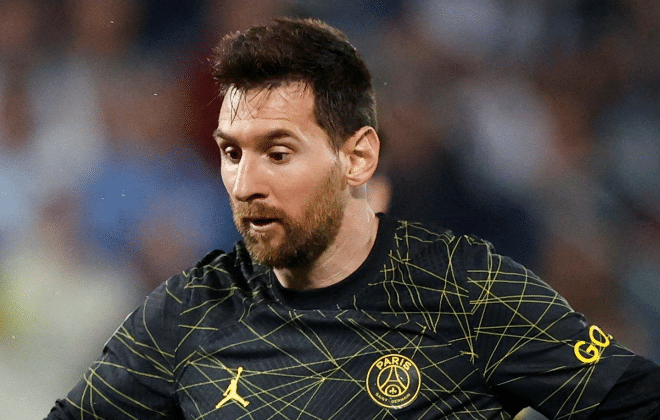 The embattled manager of French Ligue 1 champions, Christophe Galtier Paris Saint Germain, has confirmed that Lionel Messi won't remain at the club beyond this summer.
Before now, Naija News has reported that PSG won't renew nor extend the contract of Lionel Messi who won the 2022 FIFA World Cup for Argentina in December.
The 35-year-old Argentine international joined PSG in the summer of 2021 after his childhood club, FC Barcelona, failed to renew his contract due to financial complications.
Since Messi joined the French Ligue 1 perennial winners, he has won two successive league titles but was not able to lead the club to win the UEFA Champions League which is the title both the club and the fans are yearning for.
Hence, he and Neymar who are part of the iconic trio at PSG are often subjected to boos by the club's supporters.
The relationship between PSG and the Argentine star has gone so bad that Messi was recently suspended for travelling to Saudi Arabia without the club's permission.
After the club won the 2022-2023 league title, the Argentina international travelled to the city of Barcelona for a rock music concert instead of participating in the club's trophy celebrations.
Officially, on June 30, 2023, Lionel Messi's contract with PSG will expire and both parties won't exercise the one-year contract extension option attached to the deal.
Ahead of PSG's last league game of the season which is against Clermont Foot and would kick off at 8 PM WAT on Saturday, coach Galtier who could also leave PSG this summer confirmed that the league game will be Messi's last game in PSG's colours.
"I had the privilege of coaching the best player in the history of football", Galtier said on Thursday.
"It will be Leo's last match at the Parc des Princes against Clermont".