Frank Lampard Tries To Sell Chelsea To Perspective New Signings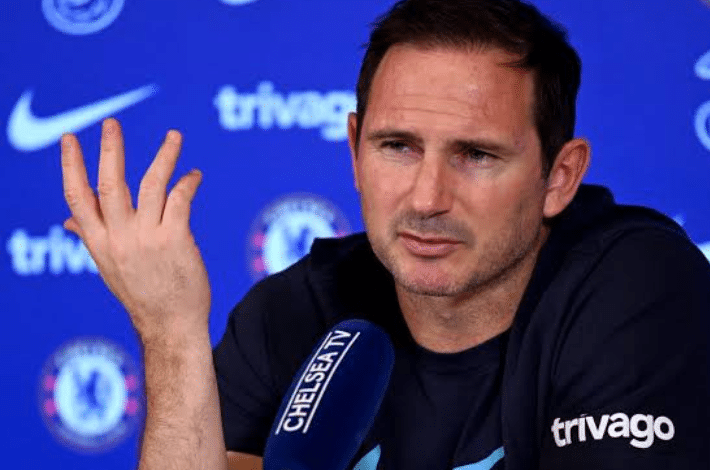 Chelsea's former player and current caretaker coach, Frank Lampard attempted to sell the struggling club to potential new signings but insisting that "Form is temporary, quality is permanent' is a good saying."
Frank Lampard who became the caretaker coach of Chelsea after the club sacked Graham Potter in April has suffered five defeats out of 6 games in charge of the club.
Chelsea's terrible form has knocked them out of all competitions already this season which means that there is no possibility of winning any title before the campaign ends.
Amidst that, the club won't qualify for any European competition next season as they are currently occupying the 11th spot with 42 points in 34 games, over 13 points away from a European spot with four games left to play.
In a pre-match press conference ahead of Chelsea's Premier League game against Nottingham Forest which is scheduled to kick off at 3 PM WAT today, May 13, Frank Lampard was asked: "From the outside, Chelsea looks a mess. If you were a big-name player now, at the top of your game, would you sign?"
The former England international responded: "Absolutely I would sign for Chelsea. There are a lot of great things about this club. 'Form is temporary, quality is permanent' is a good saying.
"I can see fantastic intentions to take the club forward. A lot of big clubs go through this process in some way, shape, or form, and the more successful you've been, the more headlines it gets when you come to that moment.
"As an individual player definitely I would come here because it's an incredible club. Sometimes it's nice to be part of the process that takes a club where you want it to go. I think that's an enticing thing as well. Rather than being parachuted into somewhere, that's successful."
Frank Lampard attempted to promote Chelsea further by referring to when he joined the club from West Ham United in 2001 when the club was yet to be a top-four team.
The Chelsea's all-time highest goalscorer said, "I signed when we were a top-six or top-eight team, and little did I know that I'd come out of it with trophies and medals all over the place.
"I was part of a huge process that saw this club grow into the most successful club in the modern era of the Premier League.
"This is a huge football club. No matter what happens in the next six months or two years or three years, this is always going to be a successful football club. I absolutely believe that."