Real Life 'Squid Game': Netflix Announces Reality Show – See How To Apply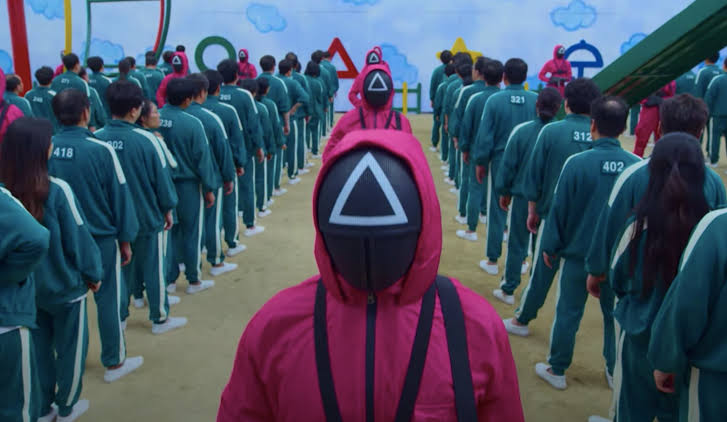 International movie streaming platform, Netflix has announced a reality show based on 'Squid Game', the South Korean survival drama.
Naija News reports that Netflix, in its announcement on Tuesday, said the reality show would be its biggest social experiment.
'Squid Game ' the popular Korean series, was a story about 456 people from different walks of life and deeply in debt.
They were made to play children's games where the loser dies and the only survival winning the grand price of ₩45.6 billion.
Announcing the new reality show on Twitter, Netflix revealed that the winning price for the Squid Game challenge is a whooping $4.56 million.
Netflix said in a statement on its website: "With the largest cast in reality TV history, 456 real players will enter the game in pursuit of a life-changing cash prize of $4.56 million. Do you have what it takes to win Squid Game?
"For this round, the Front Man is in search of English-language speakers from any part of the world.
"The stakes are high, but in this game, the worst fate is going home empty-handed."
Do you want to play a game? Enter to join Squid Game: The Challenge at https://t.co/MaXfZnqmvb pic.twitter.com/6gYLXlplDC

— Netflix (@netflix) June 14, 2022
How to apply
The recruitment for the Squid Game reality show is open now at SquidGameCasting.com.