Breaking! Bauchi Gov. Bala Mohammed Recovers Fully From Coronavirus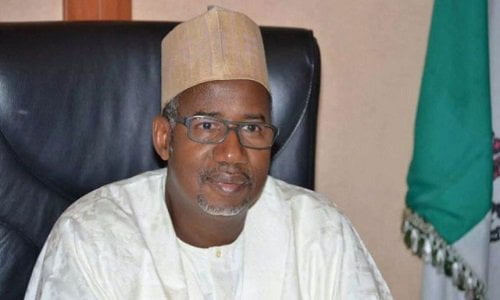 Bauchi State Governor, Bala Mohammed, has taken to Twitter to announce the result for his second coronavirus test.
Mohammed disclosed that the follow-up test returned negative.
He went on to give God all the gratitude while thanking everyone for their prayers.
"Alhamdulillah. I just received the green light. My second test for #COVID19 returned negative. I thank you all for your prayers & support even while I was in isolation.
"Most importantly, all the praises & thanks be to Allah – the Most Beneficent, the Most Merciful. #GreaterBauchi", he tweeted.
Recall that that Mohammed had tested positive some weeks ago to the virus.
Others who have tested negative also includes the Oyo State Governor, Seyi Makinde,Gov. Nasir El Rufai of Kaduna and Former Vice-President Atiku Abubakar Son.
Nigeria currently has 276 cases of coronavirus.
Source: Naija News