NEPA, PHCN Trend On Twitter As Nigerians React To Nationwide Blackout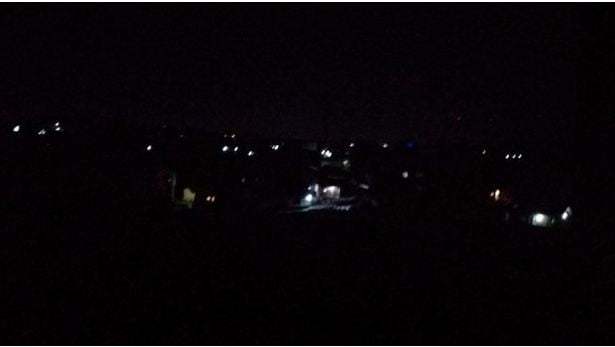 #NEPA, #PHCN, #Blackout are currently trending on the micro-blogging site, Twitter, no thanks to the collapse of the national electricity grid, which led to a nationwide blackout in Nigeria.
Naija News had reported earlier that the DisCos in different statements on Wednesday said the blackout being experienced across the country is as a result of the industrial action by electricity workers.
The National Union of Electricity Employees (NUEE) announced the commencement of a nationwide strike earlier in the day.
In a statement, the Assistant Secretary-General of NUEE, Anthony Sule, had said the union's decision was made since the federal government failed to dialogue with them to resolve the lingering issues in the sector.
The Ibadan Electricity Distribution Company (IBEDC), Nigeria's largest power distributor, later issued a statement to announce that the strike had disrupted its services.
"Subsequently, the action has led to a nationwide shut down of electricity installations and has resulted in the disruption of service across our network," the company said.
However, on Thursday morning, the National Union of Electricity Employees (NUEE), suspended its strike action, hours after a nationwide blackout in the country due to Electricity Workers' industrial action.
Moments after the statements were released, Nigerians took to the micro-blogging site, Twitter to air their opinions on the strike action.
Naija News captured some of the reactions below…
Ramaphosa: I can't go for Peace conference in Egypt when South Africa is facing electricity crisis.

Buhari: "#NEPA on strike"….. I need to travel to Egypt, I can't miss this journey. #NEPA on strike. pic.twitter.com/Rhv7Vxfh0m

— Emmanuel Idoko (@Emmy_myles) December 12, 2019
Someone cannot play with BUHARI oo, ordinary Major general that they call him, baba off light everywhere ???

RT if you also don't have light in your area#NEPA #ASUU #Buhari #dababy #blackout pic.twitter.com/MzewujQKVc

— ISEEAM G29 productions? (@iseeamg29) December 12, 2019
Wished Asuu, nepa and co will do so #NEPA #ASUU pic.twitter.com/4nyb3R1pgF

— EL G333? (@Abdoulmumeen_g) December 12, 2019
Someone said Mbah's head(reflection of the sun) can generate 415v for a whole community… just get the OMbah app and connect?? #NEPA #blackout pic.twitter.com/VOinvUETVy

— OMO EDO THICKER BODY?? (@therealosaetin) December 12, 2019
I miss those friends in Primary school ? that used to say 'if I give you one dirty slap eh ?you'll fly to America' ?Pls I'm available now, coman slap me? I want to fly go America ??#NEPA #ASUU #Buhari

— edgar odafe (@edgar_odafe) December 12, 2019
#Blackout also affecting OAU students preparing for tough Examinations #NEPA / #PHCN.. why na???????? pic.twitter.com/xJZt4nVZo0

— #Babafaros Farombi Seun (@TheBabafaros) December 12, 2019
Samsung users: #NEPA is on strike??
Infinix users: My ba3 will last ?

Iphone users:- pic.twitter.com/AhnWrA96dT

— Onuoha nicanor (@Onuoha_nicanor) December 12, 2019
#NEPA is the major cause of unwanted
pregnancy in Nigeria. Everything starts
when she enter the room to charge her
phone.

— ?BILLIONAIRE ZEDD?? (@Official_imo) December 12, 2019
People that didn't have light in their area for the past 6 months are also complaining about #blackout

Wetin #NEPA no go see untop pole?? pic.twitter.com/SivYlZxHh8

— luwakanty (@KantyBoii) December 12, 2019
Beginning. End of the decade
of a decade#NEPA #PHCN pic.twitter.com/sv8AFiFBiS

— Udo Chukwudubem (@chukz_b) December 12, 2019