Buhari Departs Saudi Arabia For United Kingdom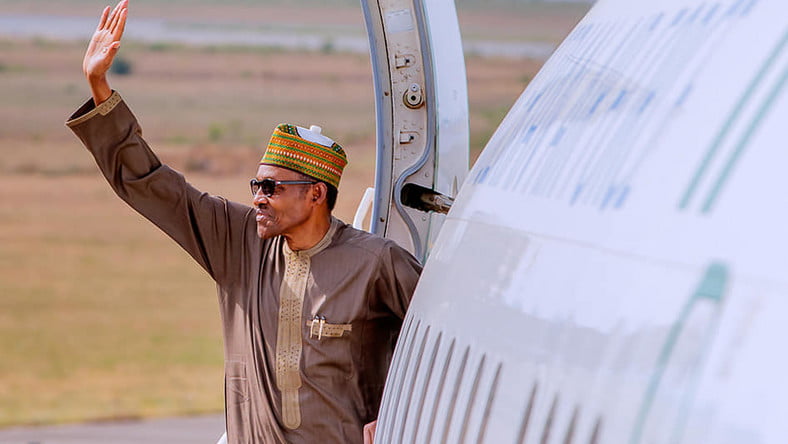 President Muhammadu Buhari has departed Makkah via Abdulaziz International Airport Jeddah for the United Kingdom after performing the Lesser Hajj.
NAN reports that Buhari left Makkah for Jeddah at about 1.30 pm (local time) while his presidential aircraft took-off for London at exactly 3.05 pm.
The departure was after all the airport protocol led by Mayor of Jeddah, Almeer bin Abdallah bin Jalawi.
Recall that President Buhari had travelled to Saudi Arabia and met behind closed doors with Crown Prince of the Kingdom of Saudi Arabia, Mohammed bin Salman bin Abdulaziz.
The President had also on Wednesday met with King Salman bin Abdulaziz where the two leaders expressed their determination for deeper partnership, especially in the areas of oil and gas for the development of both countries.
He also met with U.S Treasury Secretary, Steven Mnuchin in Riyadh on Wednesday where the duo discussed on investments in Nigeria under the new United States International Development Finance Corporation, which provides 60 billion dollars for investments in developing nations.
Naija News notes that President Buhari's visit to the United Kingdom is a private visit.
He is expected to return to Nigeria on 17th November 2019.