Federal Government Moves Against Live Sex On BBNaija Show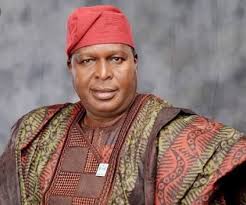 A complaint has been levelled to the National Broadcasting Commission (NBC) against the live romantic show on the ongoing reality TV show tagged "Big Brother Naija" 'Pepper Dem' edition by the Federal Government of Nigeria.
The Federal Government stated that it has come to a decision with Startimes to profer a modified BBNaija which will propagate the Nigerian traditions and cultures in terms of food, dressing and so on.
Otunba Segun Runsewe, the Director-General for National Councils for Arts and Culture (NCAC) said this following the visitation of Dr Gloria Shoda, the President of the National Council of Women Societies (NCWS).
He, however, stated that the 2008 nudity bill tagged 'A Bill for an Act to punish and prohibit nudity, sexual intimidation and other-related offences in Nigeria," sponsored by Eme Ekaette, the Former Chairperson, Senate Committee on Women and Youth would be represented by the NCAC in 2020.
According to him: "We are going to represent that bill You can't fight a battle without a legal framework; we are definitely going to be conscious of that", Runsewe assured.
The report states that Khafilat Kareem aka Khafi, one of the contestants in the BBNaija who is 29 years was criticised following live alleged sex with Ekpata Gedoni, a fellow housemate who is 31 years old
Naija News recalls that the Metropolitan Police Force, United Kingdom has threatened to sack Khafi if found guilty because they were not aware of her participation in the ongoing reality show.
Following her part-time job as a constable for four years, Khafi became a member of the force as a PC based at Lambeth station in 2015.
The stand of the Federal Government against the recent release of a music video by Augustine Kelechi aka Tekno, a popular African musician of scenarios displaying nudity dancing at Lekki Ikoyi link bridge, Lagos state in a motioned vehicle is supported by the NCWS leaders.
Tekno was sighted lavishing money presumed to be dollars at the four young women in the four-minute video.
"I will take up the issue of Big Brother Naija; I have spoken with officials of the National Broadcasting Commission because what is going on now is terrible. Having love affairs on screen is not part of our own culture at all
"Let me use this forum to tell Nigerians that a new Big Brother Naija is on its way coming and we are working with Startimes. We are doing BBN that will reflect the true Nigerian culture. We are already working on it, all that will be eaten there will be Nigerian food, the dresses will be Nigerian dresses." Runsewe stated
Gloria Shoda stated that she is irritated by the sex content meanwhile she is not against the Big Brother Naija show.
Shoda stated: "Having a live sex on stage is the thing affecting my sensibility and it is impacting negatively on the young children coming up. Does it mean that they can't abstain from sex for three months? I'm condemning the sex content on BBN.
Source: Naija News