Senate Takes Decision On Investigation Of Senator Elisha Abbo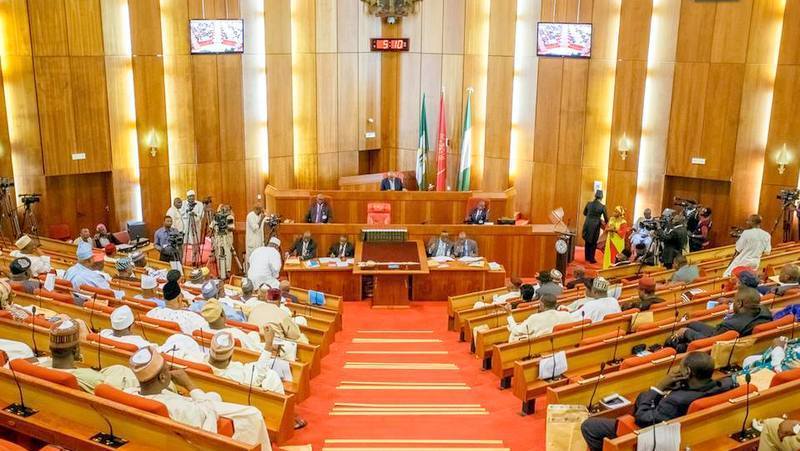 The Nigeria Senate on Wednesday granted more time to the ad hoc committee investigating the allegation of assault brought against Senator Elisha Abbo (PDP-Adamawa North).
This is following the request by the Chairman of the panel, Senator Sam Egwu (PDP-Ebonyi), during plenary.
Naija News recalls that Abbo, who is Nigeria's youngest Senator, was caught on CCTV assaulting a nursing mother in an adult toy shop.
He, however, apologized to the woman and Nigerians, promising to be of good behaviour.
Relying on Order 43 of the Senate, Senator Egwu said additional time would enable his committee to gather more information to diligently do the investigation and report back to the Senate.
He, however, lamented the refusal of some of those who appeared before the panel to provide needed information, as they expressed fear of being cited for contempt of the court.
The lawmaker listed the lawyers to the victim, the accused senator, the FCT Commissioner of Police, Bala Ciroma and the victim as those who had given the excuse that the matter is currently before the court.
Senator Egwu said: "We set out to the investigation as mandated by the Senate and we have invited all those involved.
"In the course of the investigation, most of those invited appeared but said the matter is before the court, fearing the contempt of the court.
"We invited our colleague, Senator (Elisha) Ishiaku Abbo, and he appeared before the panel, but he told us that he was arrested and detained for 24 hours by the Police.
"We also invited lawyers to the victim and the Police Commissioner in the FCT, they told us about their caution on the contempt of the court.
"As a committee, we hereby request for additional time of one week to further work and report back to this Senate."
Senator Abbo's Court Trial
While granting the Committee's request, Senate President Ahmed Lawan noted that investigation by the panel was different from that of the court trial.
"We are not investigating criminal activities; we are investigating the issue of conduct.
"The senator who raised the point of order which led to the constitution of this committee did so under privilege.
"He did this as a senator and on our behalf as an institution, so you can go ahead and have additional time," he said.
Source: Naija News