COZA: Fani-Kayode Exposes Woman Who Accused T.B Joshua Of Rape (Video)
Former Minister of Aviation Femi Fani-Kayode has condemned a woman who accused the Senior Pastor of the Synagogue Church of All Nations (SCOAN), Prophet T.B Joshua, of trapping and raping her for 14 years at his church.
Naija News had reported that the woman made the allegation in a protest organised in support of Busola Dakolo who accused the Senior Pastor of COZA, Pastor Biodun Fatoyinbo, of raping her.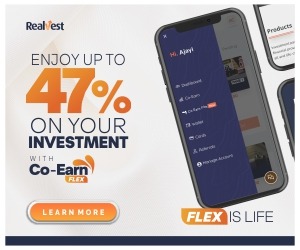 The woman showed a book which she claimed contained evidence against the cleric in case he denied.
According to her, "This is not the time for makeup, this is the time to address. I am also talking on behalf of other young girls that are still in the captivity of TB Joshua. 8-years-old, 14-years-old and 11-years-old are still there."
Reacting in a post on Twitter on Tuesday, Fani-Kayode, who described the woman as a "bitch", said she took advantage of the COZA scandal to destroy the image of T.B. Joshua.
Fani-Kayode wrote: "How evil can people be? This is the creature from hell who, just two days ago, sent out a video accusing Prophet T.B. Joshua of raping her, taking away her virginity and keeping her in his Church against her will for 14 years.
"There are lessons to be learnt here: NEVER CONDEMN OR JUDGE ANYONE, LEAST OF ALL A MAN OR WOMAN OF GOD, WITHOUT HEARING BOTH SIDES OF THE STORY.
"The lady is clearly on a mission to destroy T.B. Joshua and she is being paid to do it by a well-known Ukraine-based Nigerian Pastor."
"She took advantage of the COZA scandal and tried to destroy the ministry of a great servant of God who has dedicated his life to the ministry, who has brought nothing but honour and pride to our nation and who is doing great things for the Body of Christ all over the world
"This bitch is not an angel: she is a fraud: shame on her!"
How evil can people be? This is the creature from hell who, just two days ago, sent out a video accusing Prophet T.B. Joshua of raping her, taking away her virginity and keeping her in his Church against her will for 14 years. 1/ https://t.co/x20qs7SOPT

— Femi Fani-Kayode (@realFFK) July 2, 2019
Source: Naija News