Buhari 'Drops' Amaechi From 'Next Level' Cabinet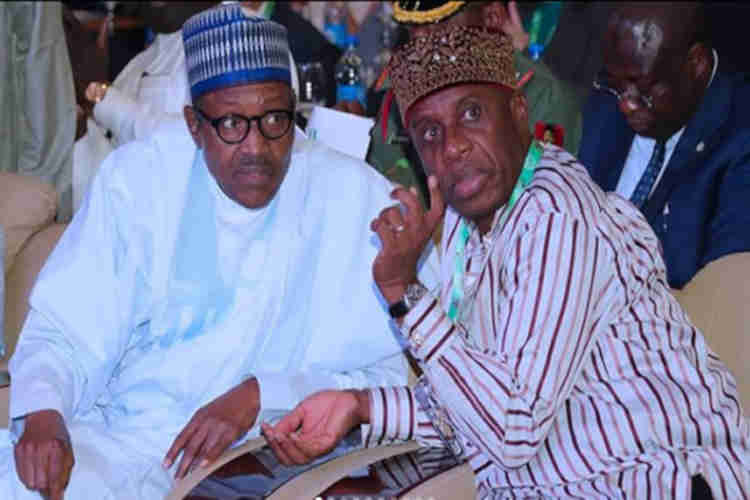 Nigeria's President Muhammadu Buhari has reportedly dropped Rotimi Amaechi, the former Minister of Transportation from his second term cabinet.
Naija News recalls that the former Rivers State Governor was Nigeria's Transportation Minister in President Buhari's first tenure which was tagged "Change" but will not be playing a pivotal role in the President's second term tagged "Next Level'.
A report monitored on 247Ureports by Naija News, says Amaechi's name is missing on the list of ministers and cabinet members due to the roles he allegedly played in the 2019 campaign which saw the All Progressives Congress (APC), Nigeria's ruling party, fail in its bid to take over Rivers and Akwa Ibom states from the Peoples Democratic Party (PDP), Nigeria's main opposition party.
The report noted that President Buhari assembled a team to oversee the transition from the first tenure to the second tenure and that Amaechi's name did not make the president's list following closed-door deliberations with President Buhari of which it was concluded that President Buhari must distance his second administration from the former Rivers State Governor.
Amaechi, according to the report, was also fingered unminding the APC efforts in Akwa Ibom and the Bayelsa States with regards to Senator Godswill Akpabio and Timipre Sylva's failed 9th Nigerian Senate bid.
This, the report said, was because the former minister feared that both Akpabo and Sylva will become potential APC leaders in the south-south should they succeed in scoring victories in their respective states.
It was learned that Amaechi actively subverted the efforts of the APC by providing support to splinter groups within the party.
Apart from the roles the former minister allegedly played during campaigns in south-south, Amaechi's feud with Abba Kyari, the chief of staff in the President's first term, is reported to have provided the final nail in the coffin.
The report says Amaechi and Kyari had been engaged in a long power struggle, noting that Kyari had been displeased with the manner Amaechi showcased his closeness to President Buhari by sidestepping the office of the chief of staff each time he wants to reach the president to submit official documents from his ministry.
247Ureports said in its report that Kyari may have succeeded in totally routing Amaechi out of President Buhari's Next Level cabinet.
Meanwhile, the report added that the former Transportation minister was contacted for a comment but he did not respond.