Osun Gov'ship Election: Scandals Surrounding Adeleke Embarrassing – APC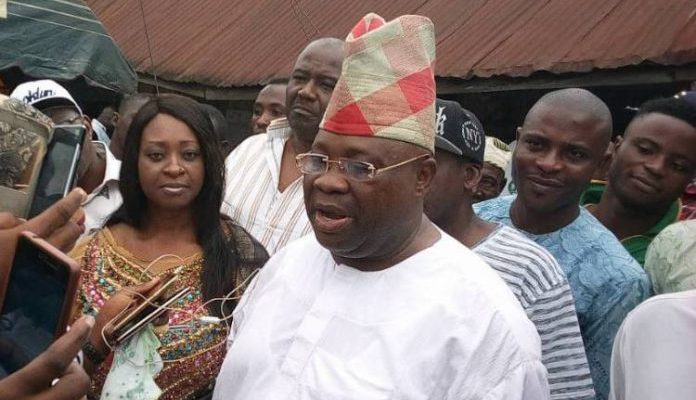 The All Progressives Congress (APC) in Osun State has said the scandals surrounding Senator Ademola Adeleke's personality and qualifications were embarrassing for the state.
The party, in a statement issued by its Director of Publicity, Research and Strategy, Kunle Oyatomi, said the state is too big for Adeleke to govern.
APC, speaking against the backdrop of the PDP's claim that Adeleke would reclaim his mandate and govern the state, told the PDP to "stop deceiving itself that Ademola Adeleke is good enough for governor of the state of Osun."
The party said: "If the PDP as a political party is not embarrassed by the scandals surrounding Adeleke's personality and qualifications, some of its members are concerned enough to seek clarity in court.
"But for the PDP through its chairman, Hon. Soji Adagunodo, to turn around and accuse the APC of instigating PDP'S members, led by Mr Ajayi Shuaib, to seek clarity in court appears dumb to us.
"Let's remind the PDP that when Adeleke was rejected by the APC years back for the senatorial election, the PDP adopted him within hours and dumped their best qualified and professional minds.
"However, what they did not factor into their hasty adoption was the potentially obvious downsides of the young man. They did not really think it through."
The APC castigated the PDP for failing to take responsibility for the baggage it invited to their party because it was desperate to win the election.
"We have no interest in Adeleke. We rejected him long ago. Now that the PDP is discovering why the APC dumped him, it is just reasonable that the PDP carries its cross."